Missions Trip to Haiti, March 2018
---
In March 2018, a fourteen-person team from Stone Hill Church went on a short-term missions trip to Haiti, as part of our ongoing partnerships with Foundation For Peace (FFP) and the Evangelical Baptist Church of Arcahaie.

One thing new this year was that for the first couple of days of our trip, we stayed at the Lifesong MBO guest house in Bercy (pictured below), which is located at the top of a hill and enjoys a spectacular view. Lifesong MBO is a partnership between Lifesong for Orphans and Ministere des Bras Ouverts. We stayed at the guest house primarily because it was close to Arcahaie, and we did not work with Lifesong MBO during this trip, but we were impressed with their ministry. Their ministry focus is on strengthening Haitian families, and they hire dozens of full-time Haitian staff. Their guest house was built by a Haitian company and they have acres of farmland that they use to generate income.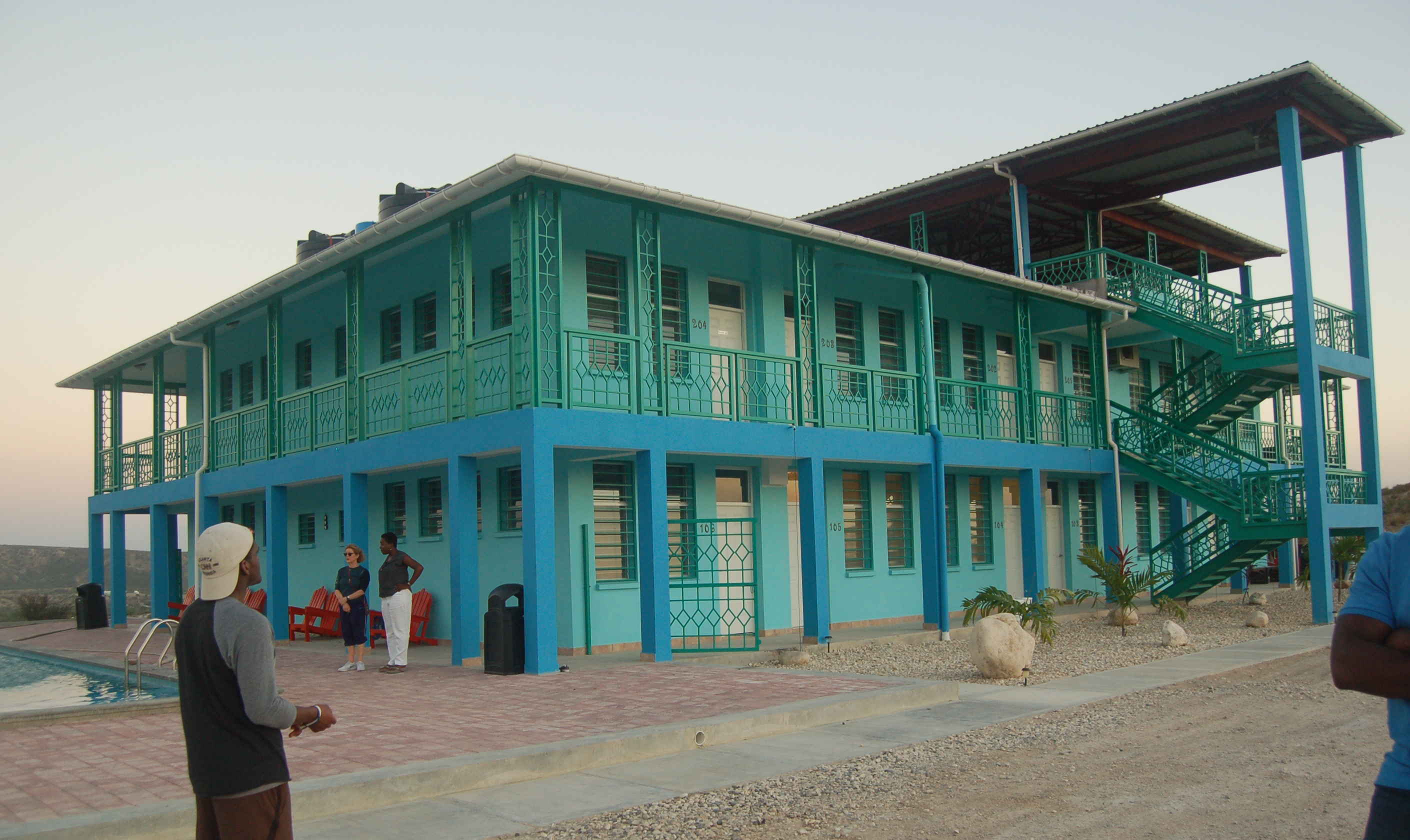 On Sunday morning we worshiped at the Evangelical Baptist Church of Arcahaie. Like many churches in Haiti, this church runs a school, and many members of Stone Hill Church sponsor children at the school through Compassion International. A highlight of our trip for one of our team members was that she got to meet her sponsor child (and the child's mother).




Another highlight was that one of our team members was able to donate a bunch of laptops to the school.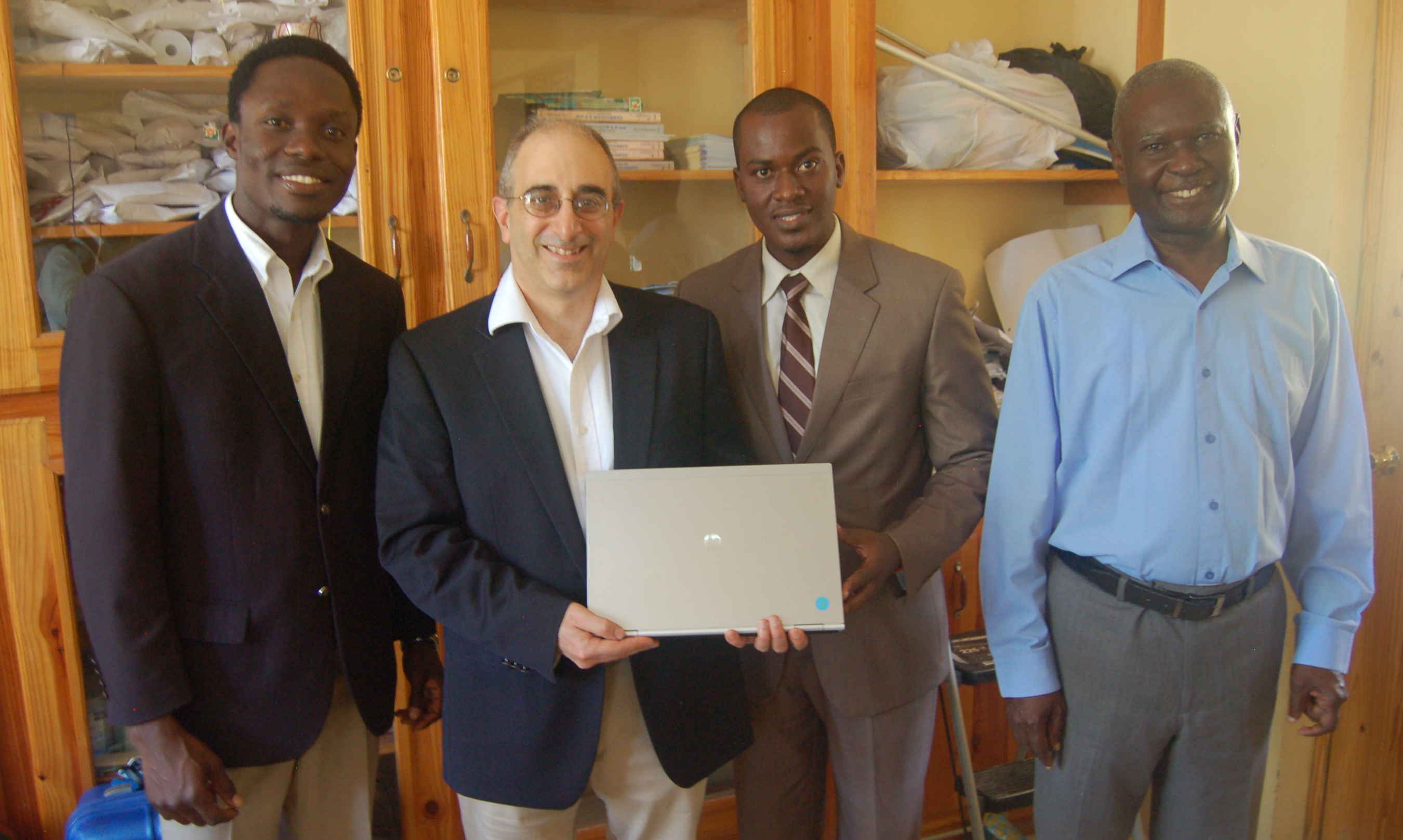 On Sunday afternoon, we helped paint part of the school building. The school was destroyed in the 2010 earthquake and has been mostly rebuilt, but there are a few unfinished classrooms, and it has been a challenge to raise funds to finish off the reconstruction completely.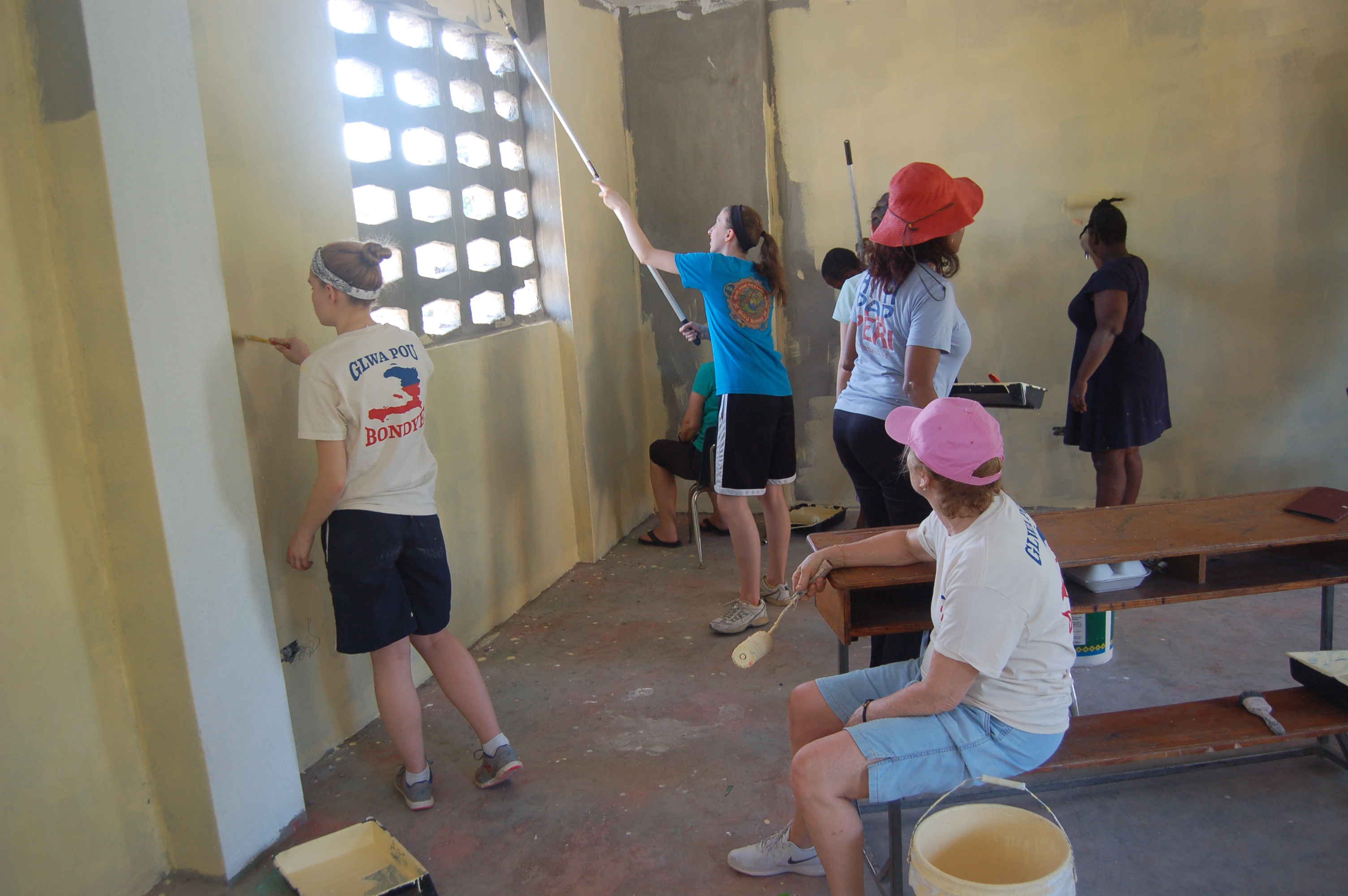 ---

On Monday morning, we headed to Croix-des-Bouquets to work with FFP for the rest of the week. On the way, we stopped at the earthquake memorial, which looked nicer than it did last year, but was still not very well maintained, and the custodian told us that he had not been paid by the government for a long time. I have shown photos of the memorial previously, so here let me just include one plaque that I have not shown before.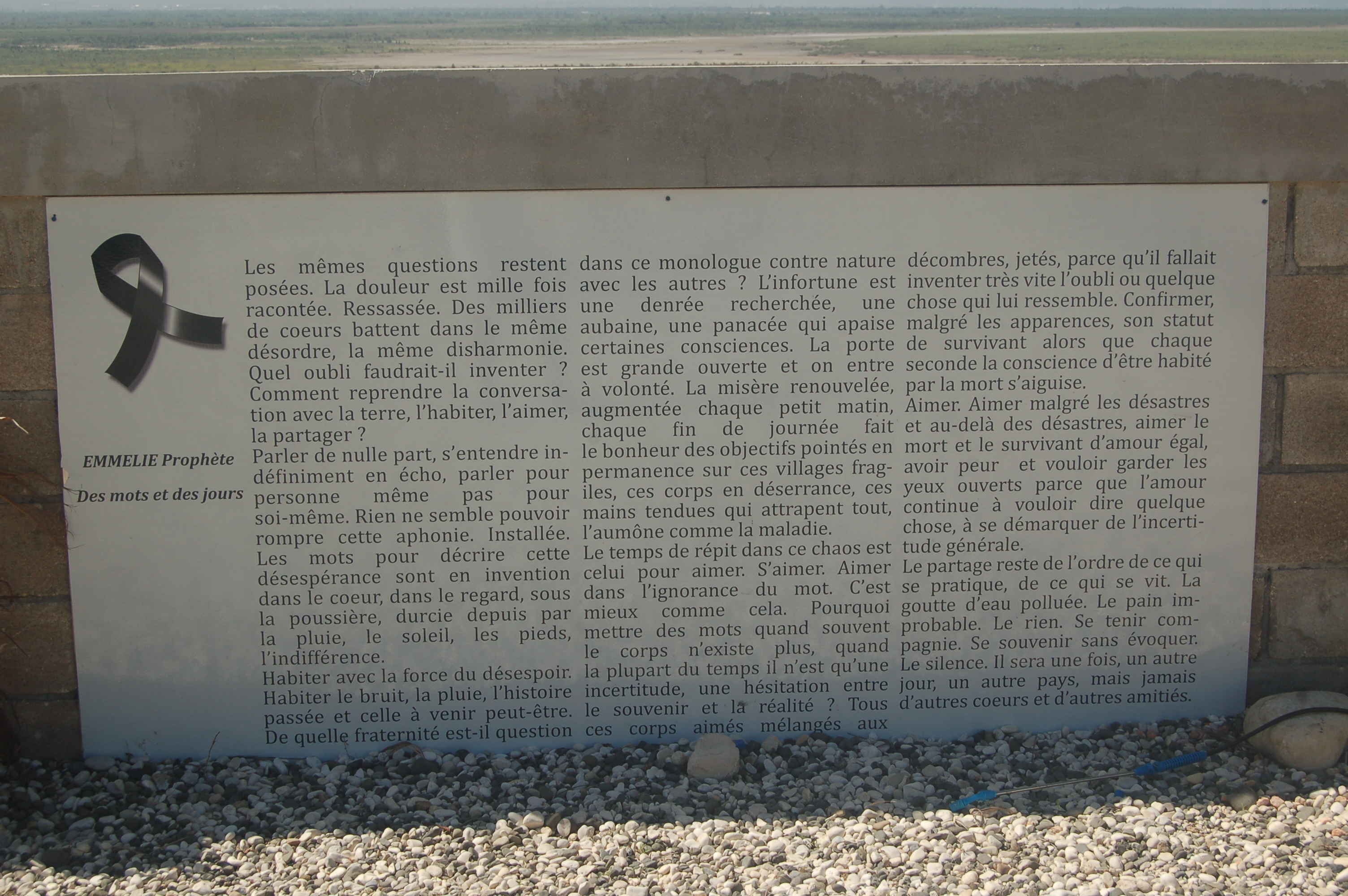 Our main project for the week was to help construct a school/church building in the small village of Kwa Kok. Last year, we worked at Kwa Kok for one afternoon, helping to build a latrine. We only got as far as pouring the foundations, so we were delighted this year to see that others had picked up where we had left off and had completed building the latrine.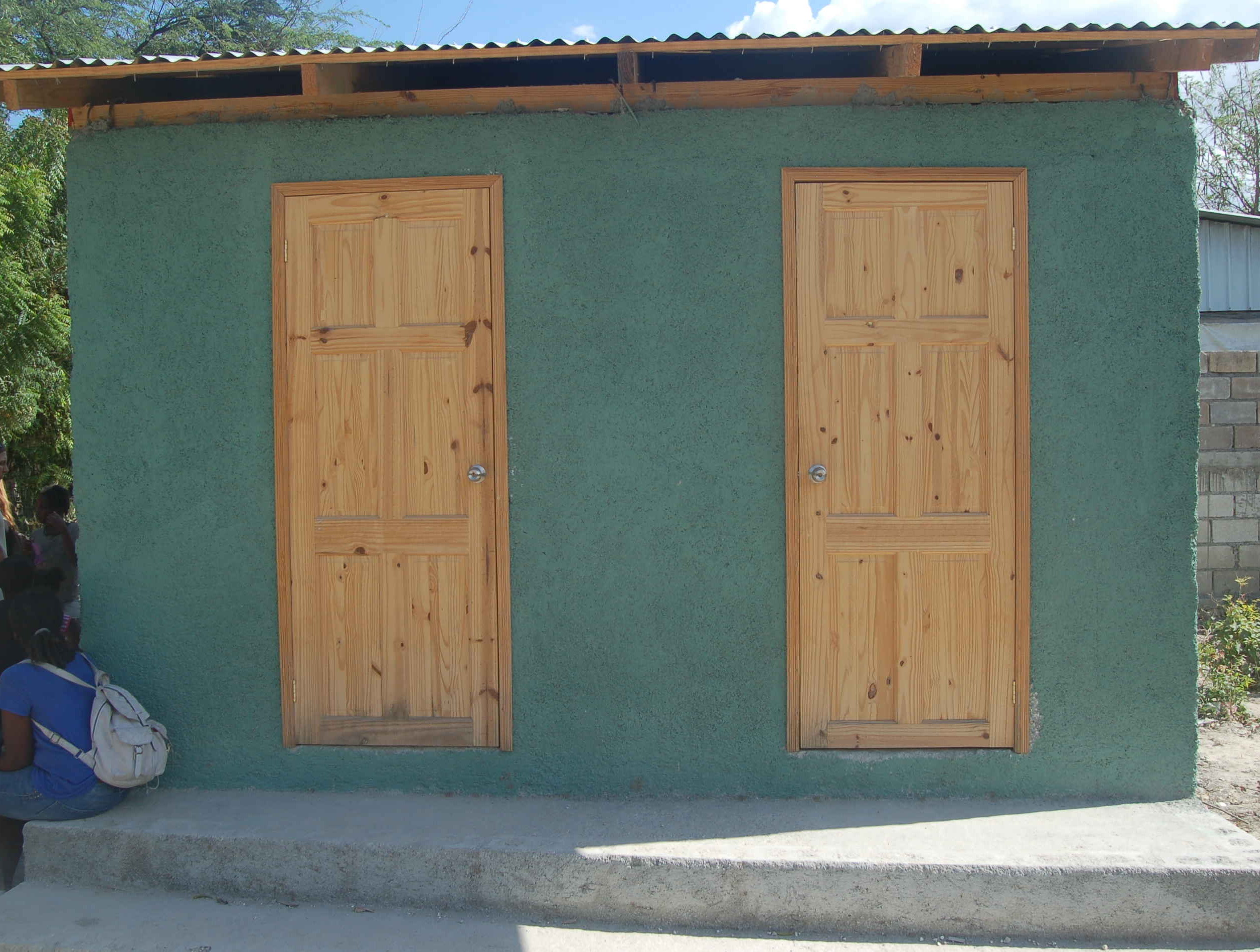 The story of Kwa Kok is a remarkable one. Decades ago, its economy was based on sugar cane, but it fell into poverty when the global market for sugar collapsed. Michel Valentin, the director of the Haitian branch of FFP, visited Kwa Kok several years ago in order to train them how to purify water that might have been contaminated by cholera. He had no intention of returning to Kwa Kok, but through an amazing sequence of events, he felt called to return again and again, and eventually planted a church in Kwa Kok called "Sanctuary of Grace." Initially they had no building and they worshiped under a tree. (I am not sure what kind of tree it was; when I asked the locals, the answer was "madyak.") The church now worships in a small pavilion; the podium is shown below. However, the congregation has outgrown the pavilion and needs a much larger building.




Below, in the foreground, you can see the current state of the new church building (the pavilion is in the background), which will do double-duty as a school building until a separate school building can be constructed. As you can imagine, this is going to be a long-term project, and during our trip we were only able to advance the project a little bit. The first step is to fill the foundation with rocks so that the entire building will be elevated high enough to avoid being flooded during hurricanes.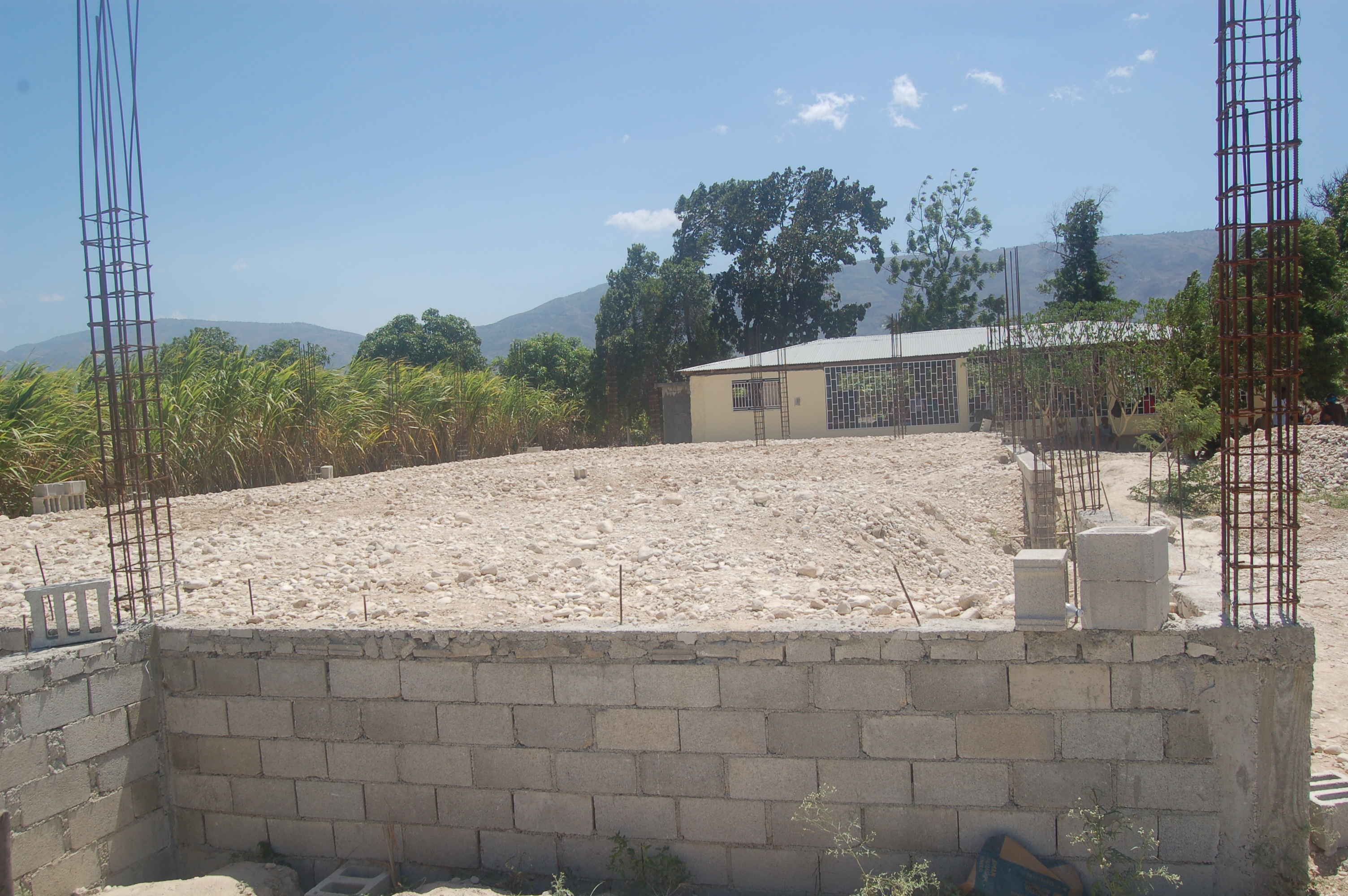 Dump trucks arrived periodically during the week to deliver rocks.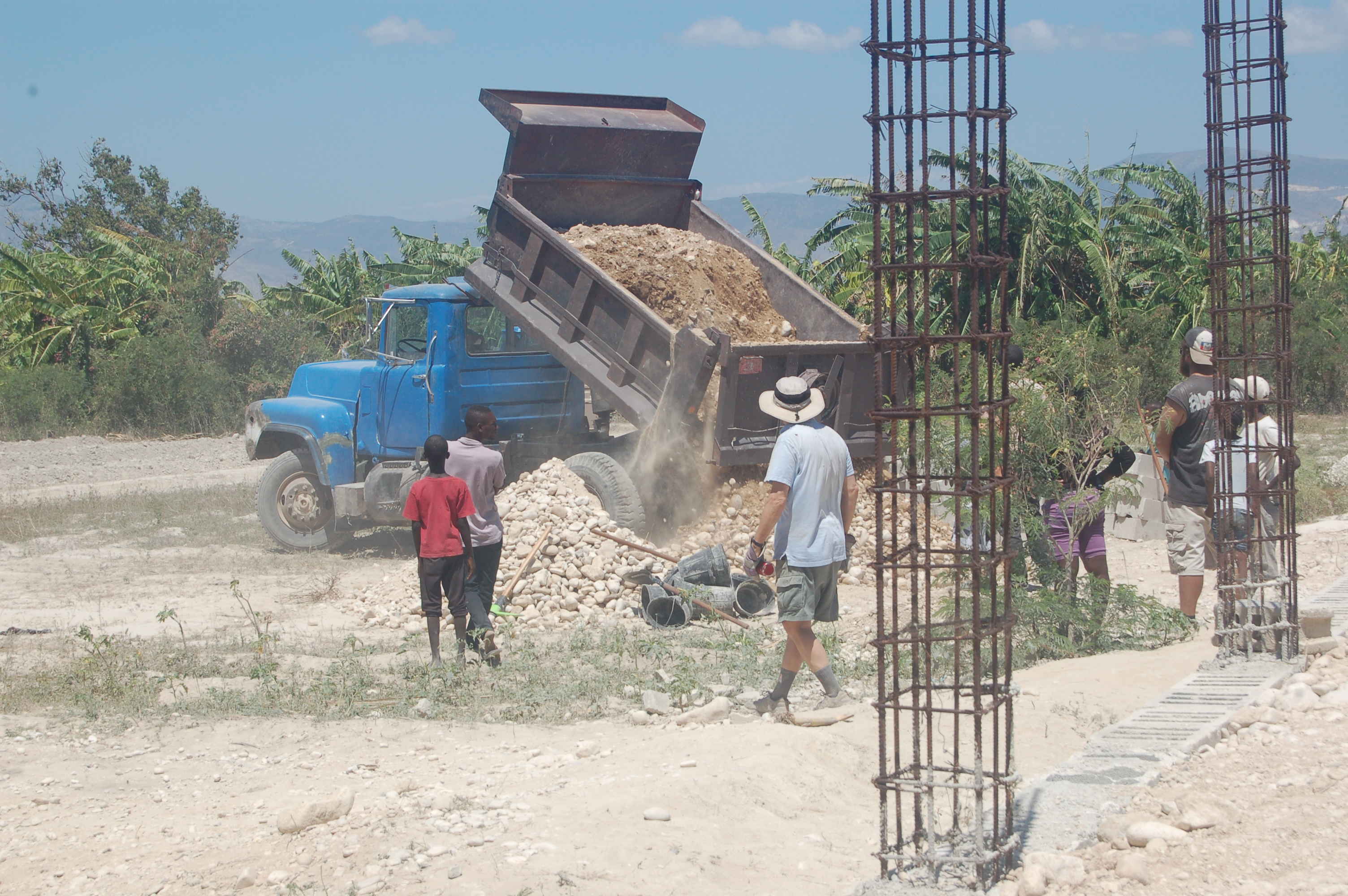 We spent most of the week in bucket lines, transferring the rocks from where the dump trucks deposited them to where they were needed. Many of the villagers showed up to help. They had raised most of the money for construction themselves, and were eager to volunteer their labor.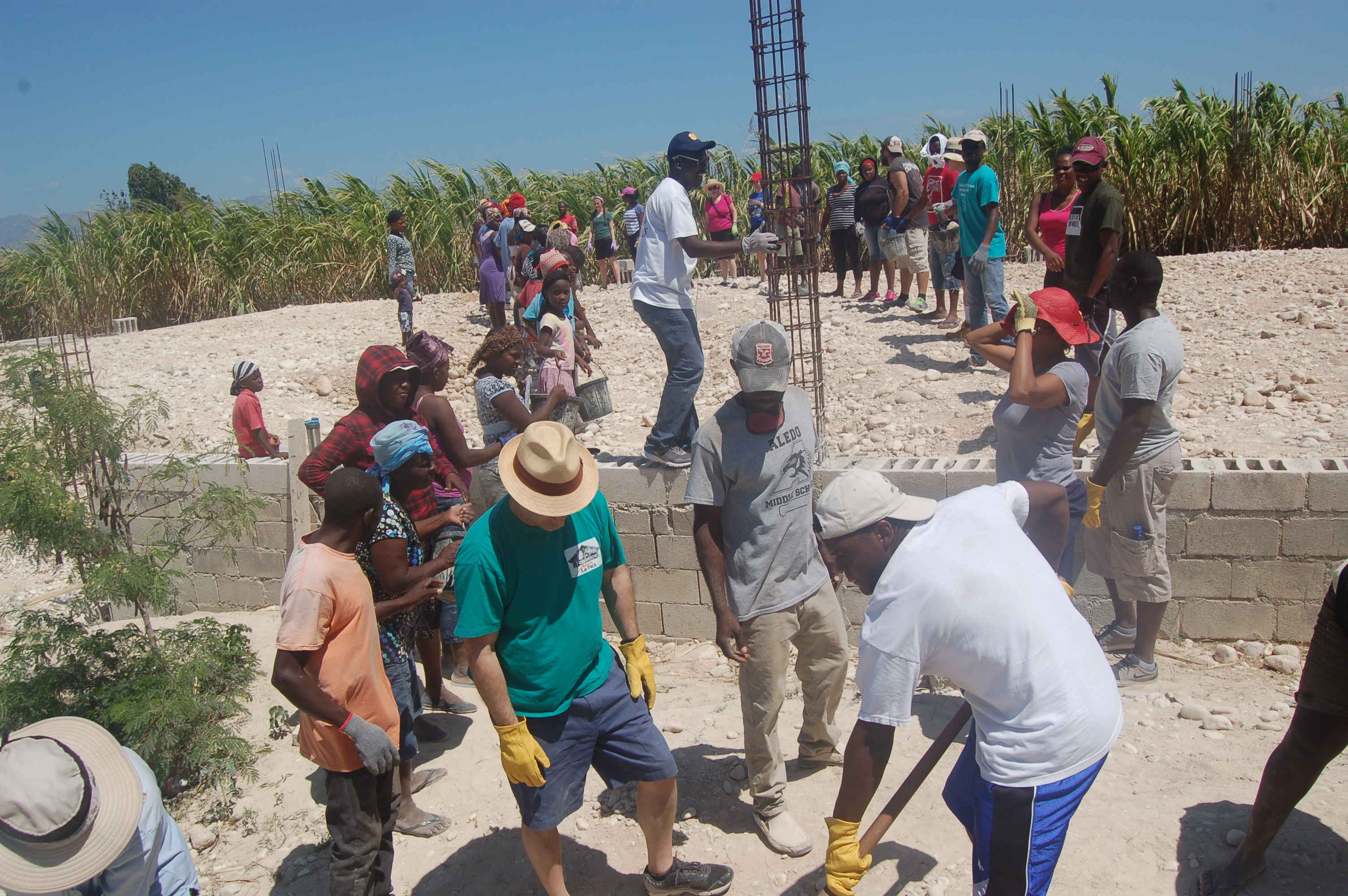 With the exception of a few skilled workers, they received no payment other than lunch. We made sure to serve them food before eating lunch ourselves.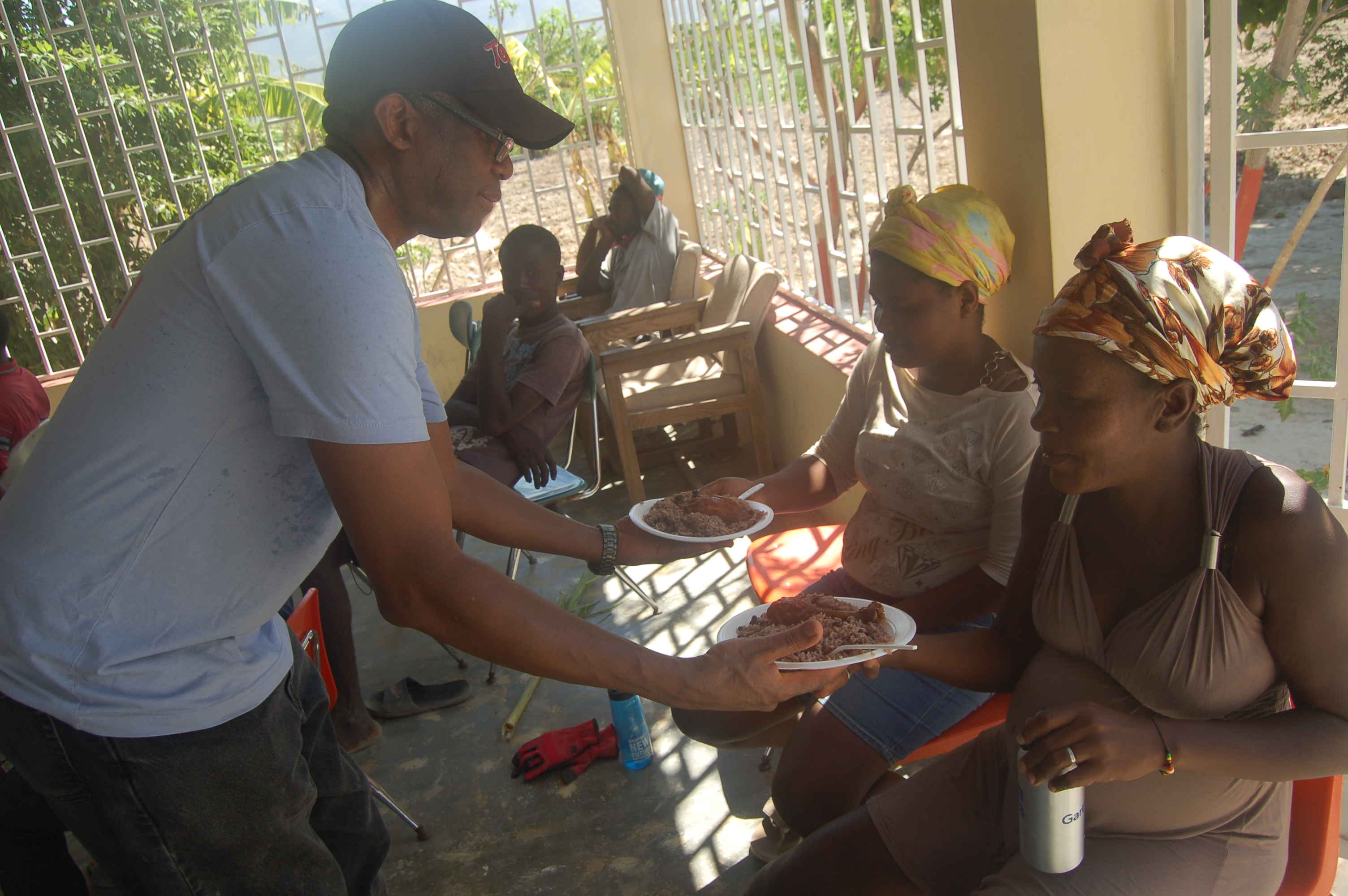 We were impressed that, after lunch, it was sometimes the kids who were most eager to resume work.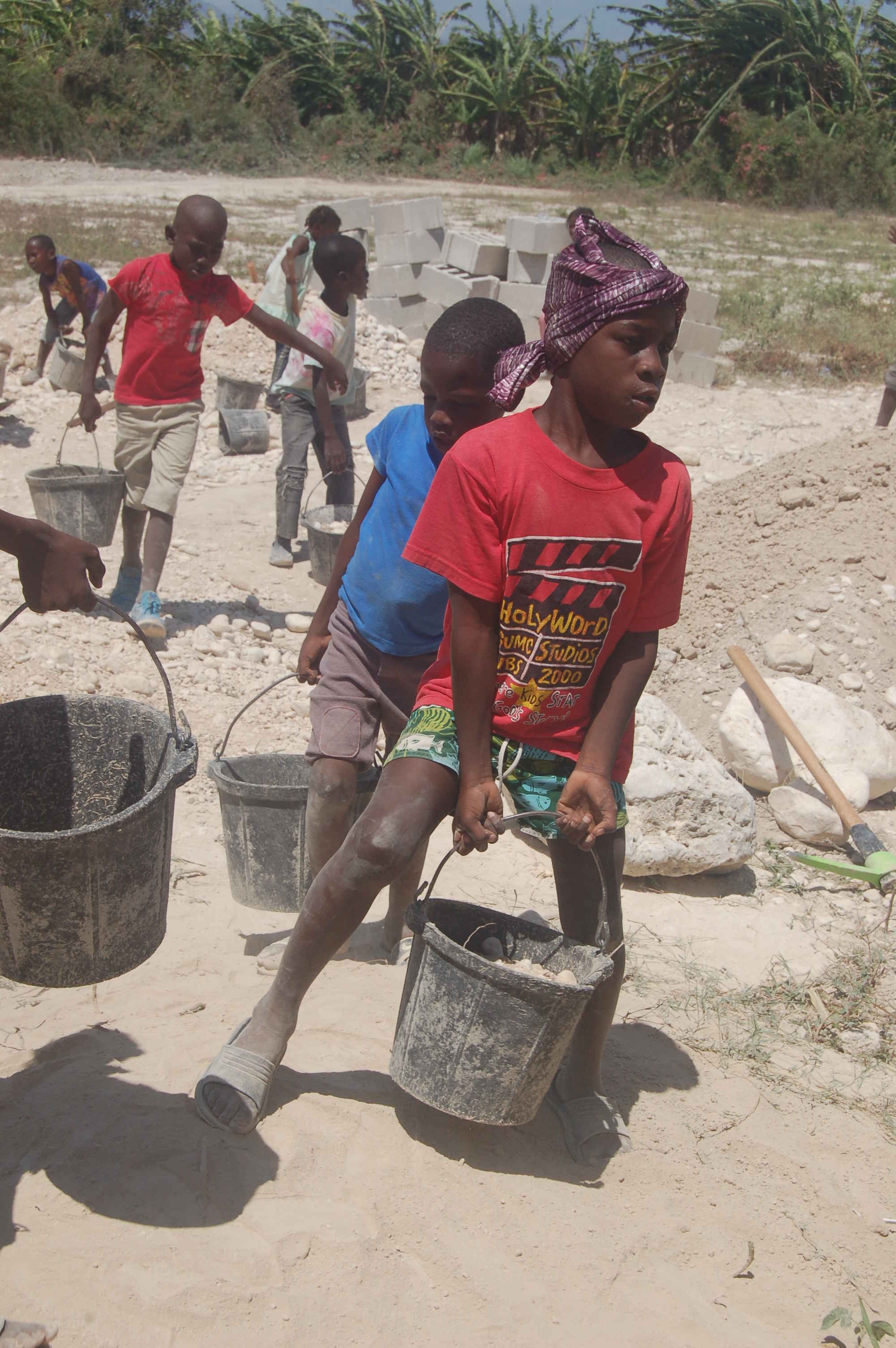 ---

On the last day of our trip, we did something a little different. The main road to Kwa Kok is not in great shape, and in particular there is a lot of undergrowth crowding the sides of the road, and a lot of trash lying around. We spent a few hours (again, with the villagers participating) clearing away the undergrowth with machetes and picking up trash.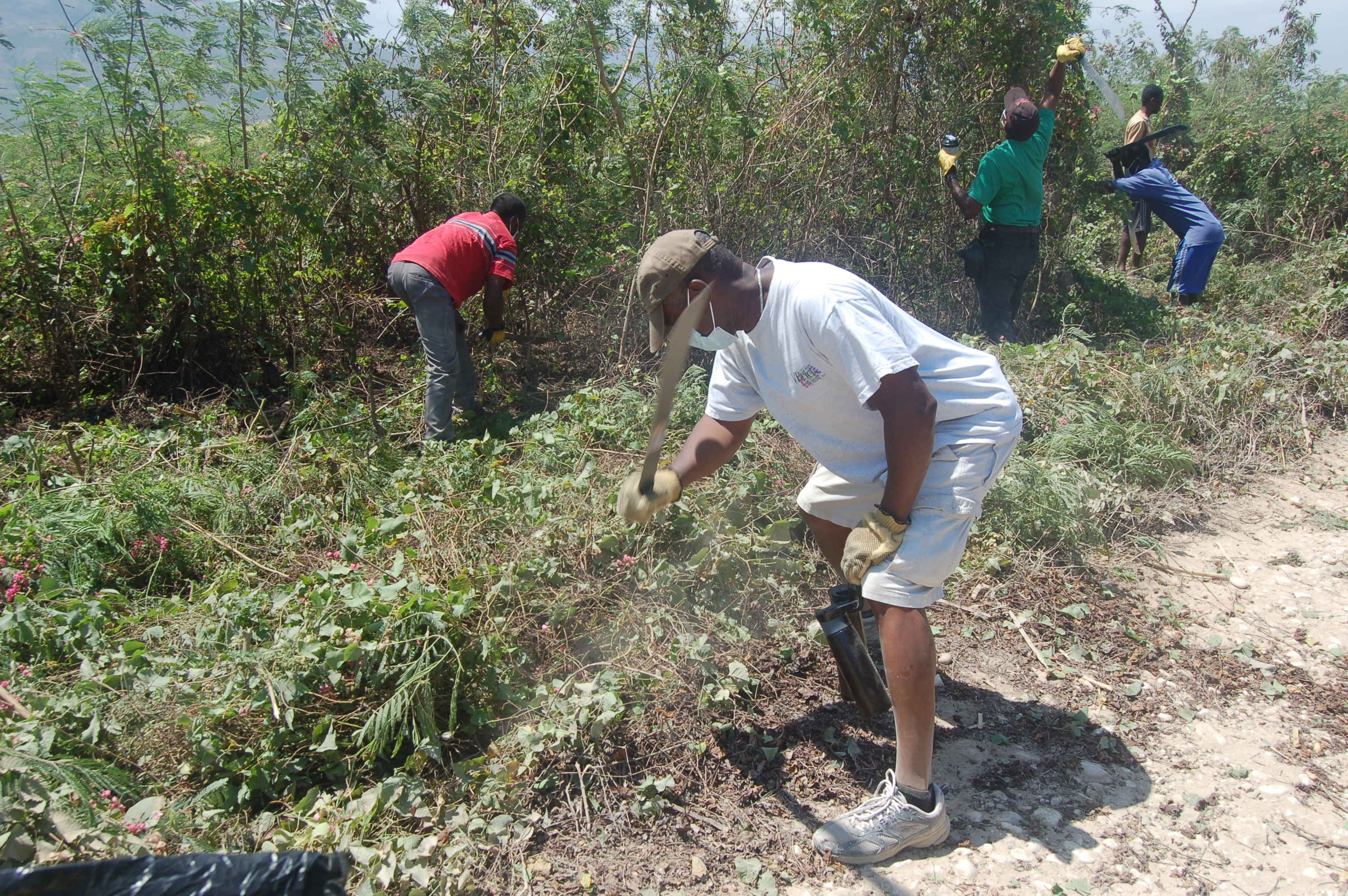 We also held a VBS program for the kids. It was centered around the parable of the sower. The craft project involved making paper flowers.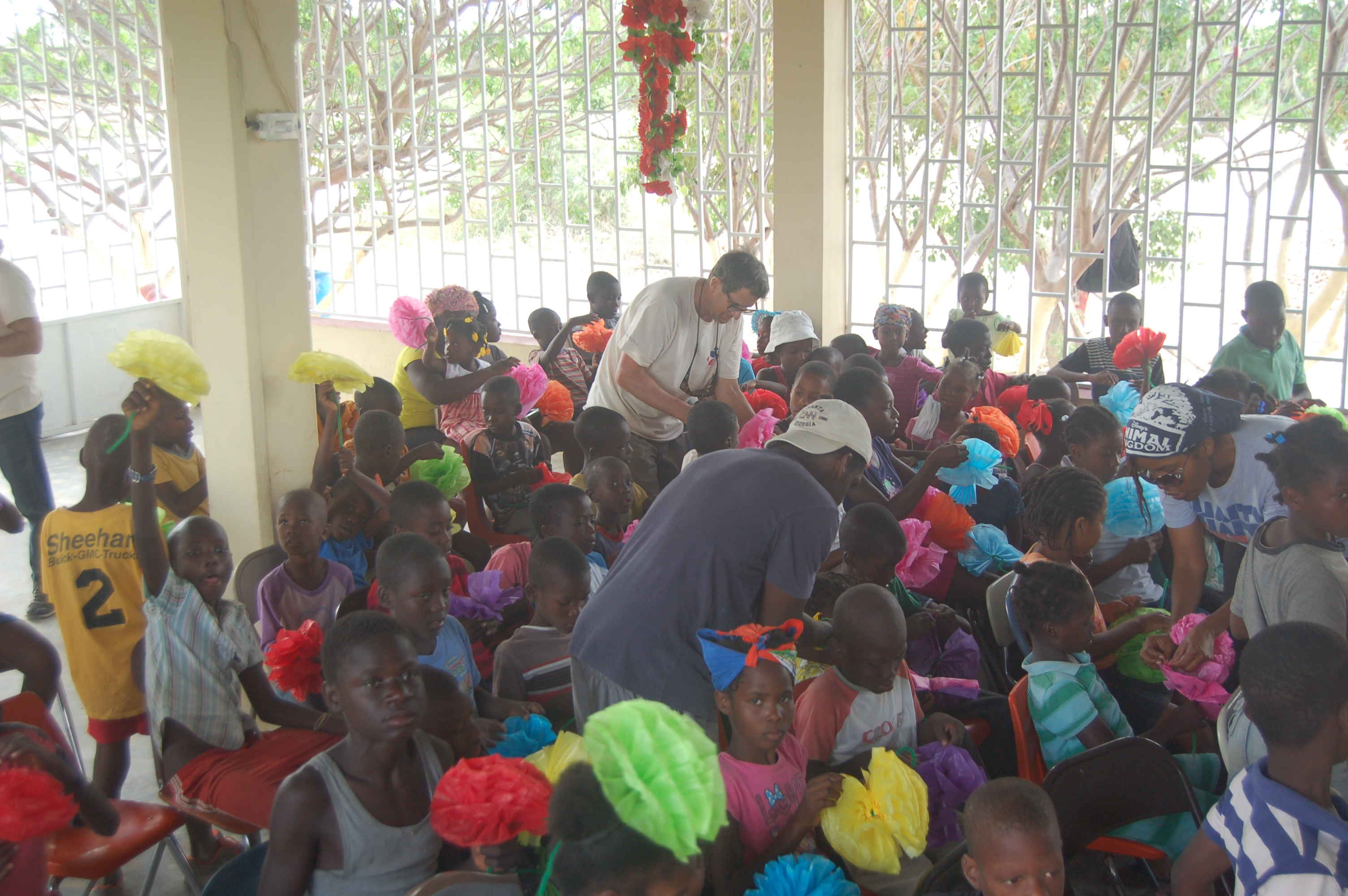 ---

Although Kwa Kok was our main venue during the week, three team members spent three days teaching computer classes (specifically, Microsoft Excel and Microsoft Access) at the Men Nan Men vocational school in Ganthier. The Men Nan Men school building was something that we had helped construct on many previous missions trips, and it is always good to see the building being used. In addition to computer classes, Men Nan Men currently offers English, Spanish, and driving. Several other subjects are planned, as you can see from the sign below. A recent development is that the project of digging for a well, which has been in the works for a long time, seems to have met with success, since they finally hit water. Also, Men Nan Men has Internet access now (not the greatest Internet access, but not too bad either).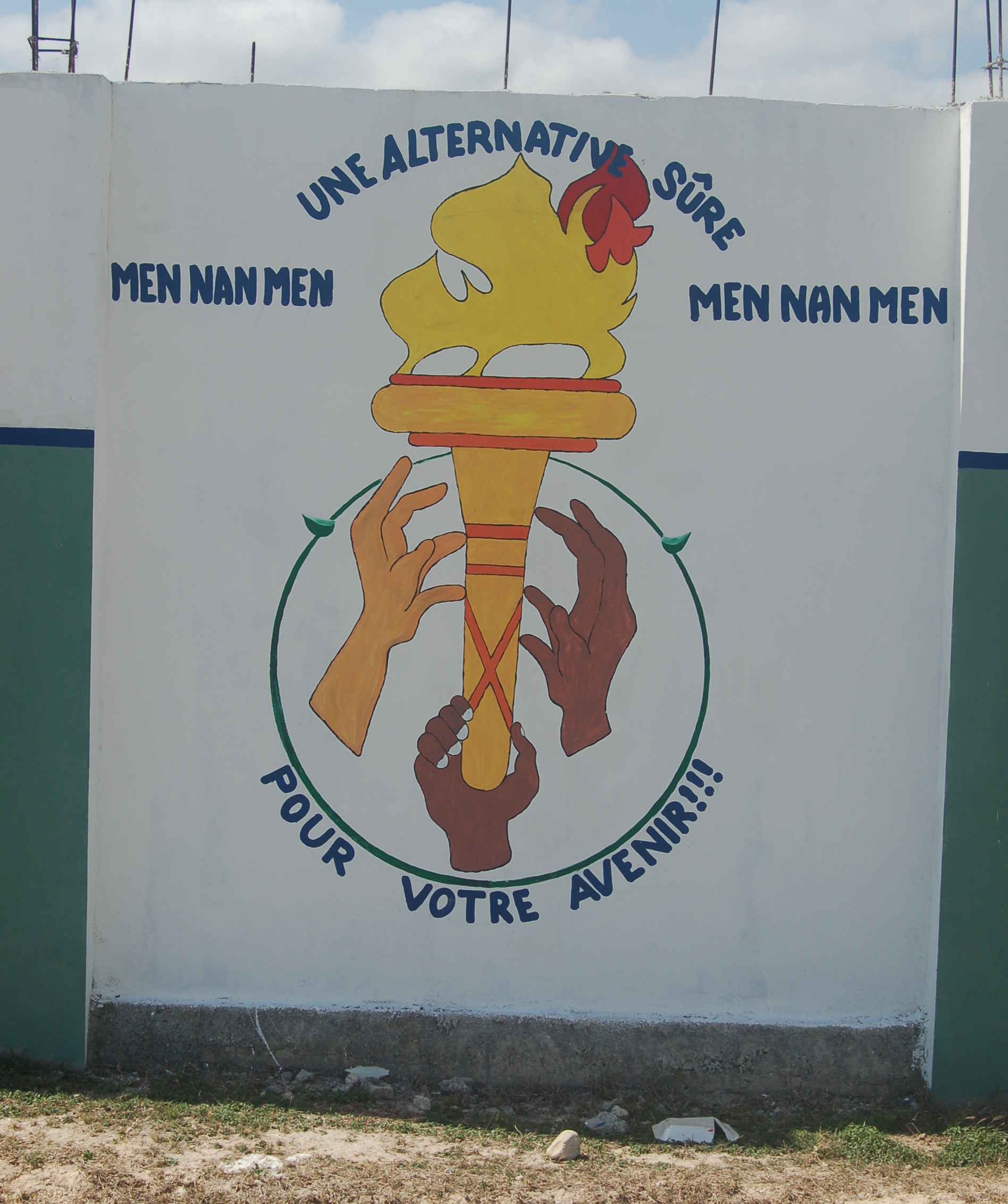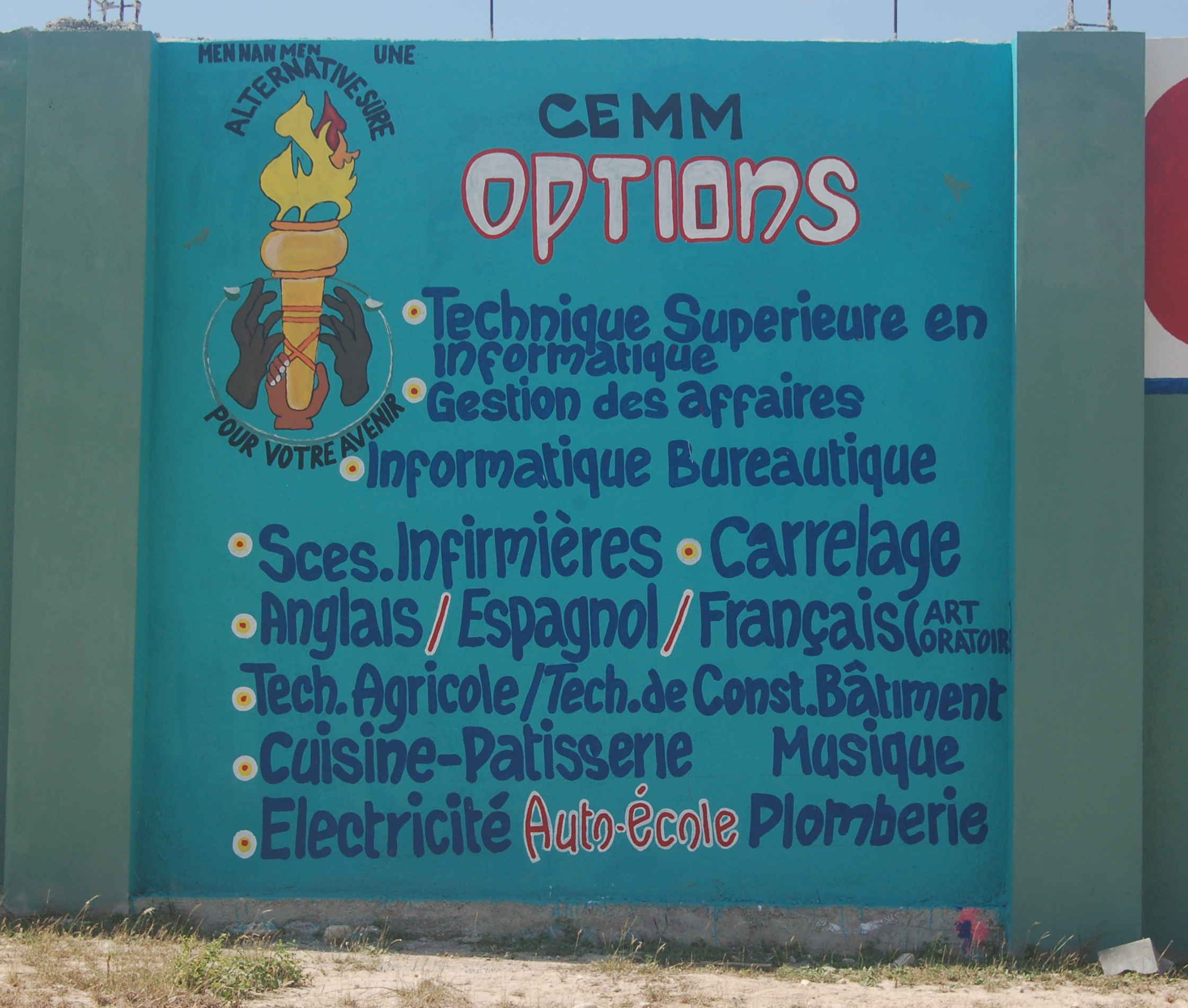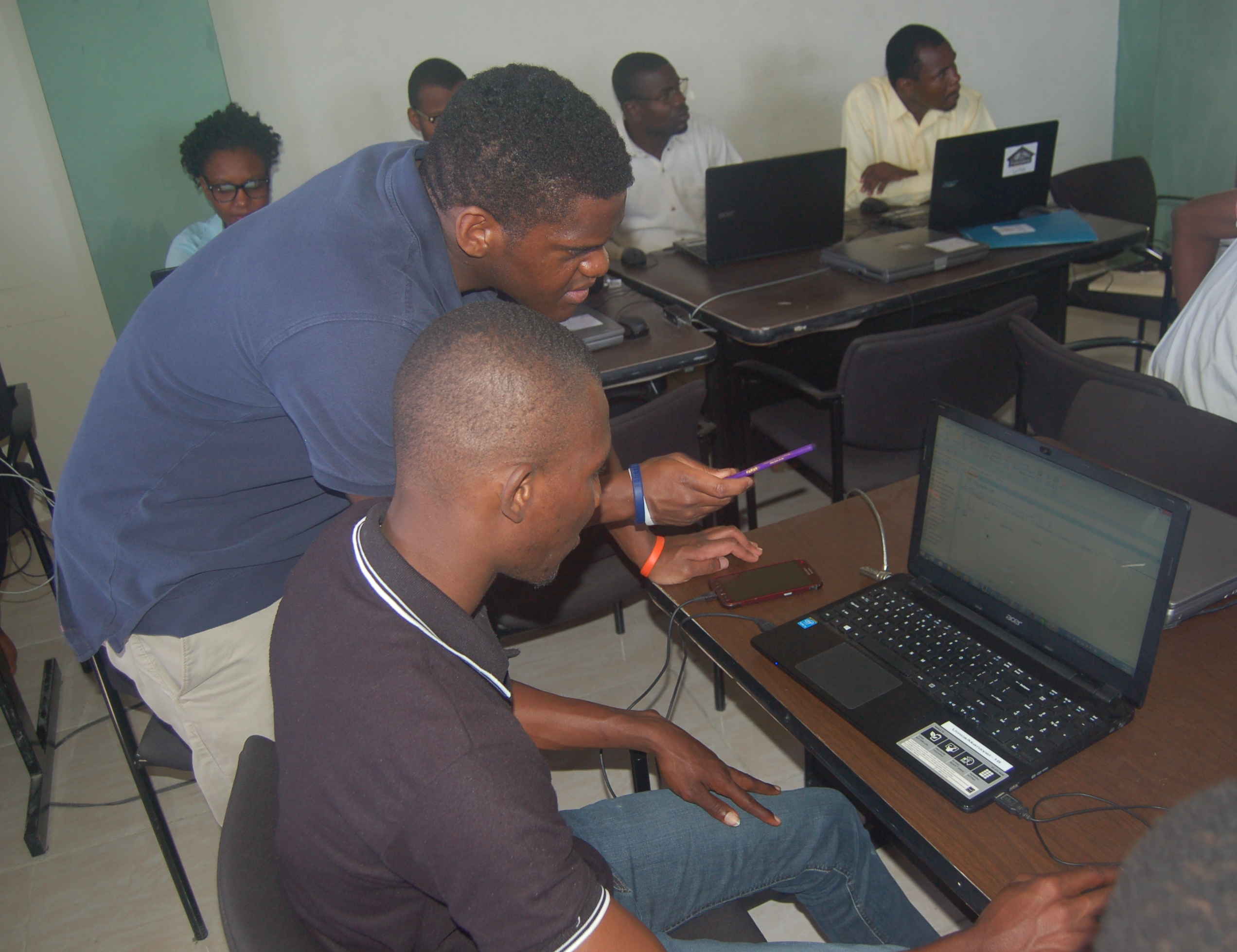 At the end of the week, the students were happy to receive certificates of completion.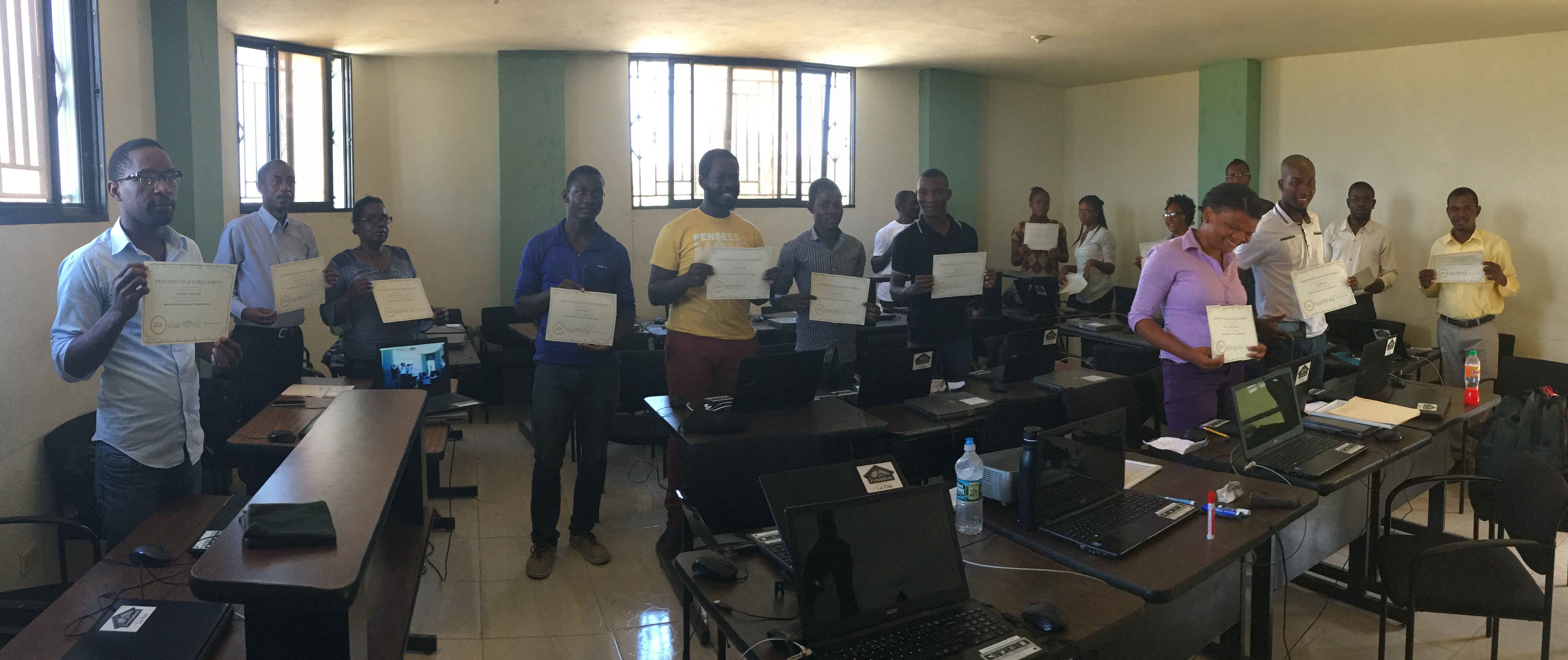 On one morning, the whole team visited Men Nan Men, and some of us were able to help teach English for a bit.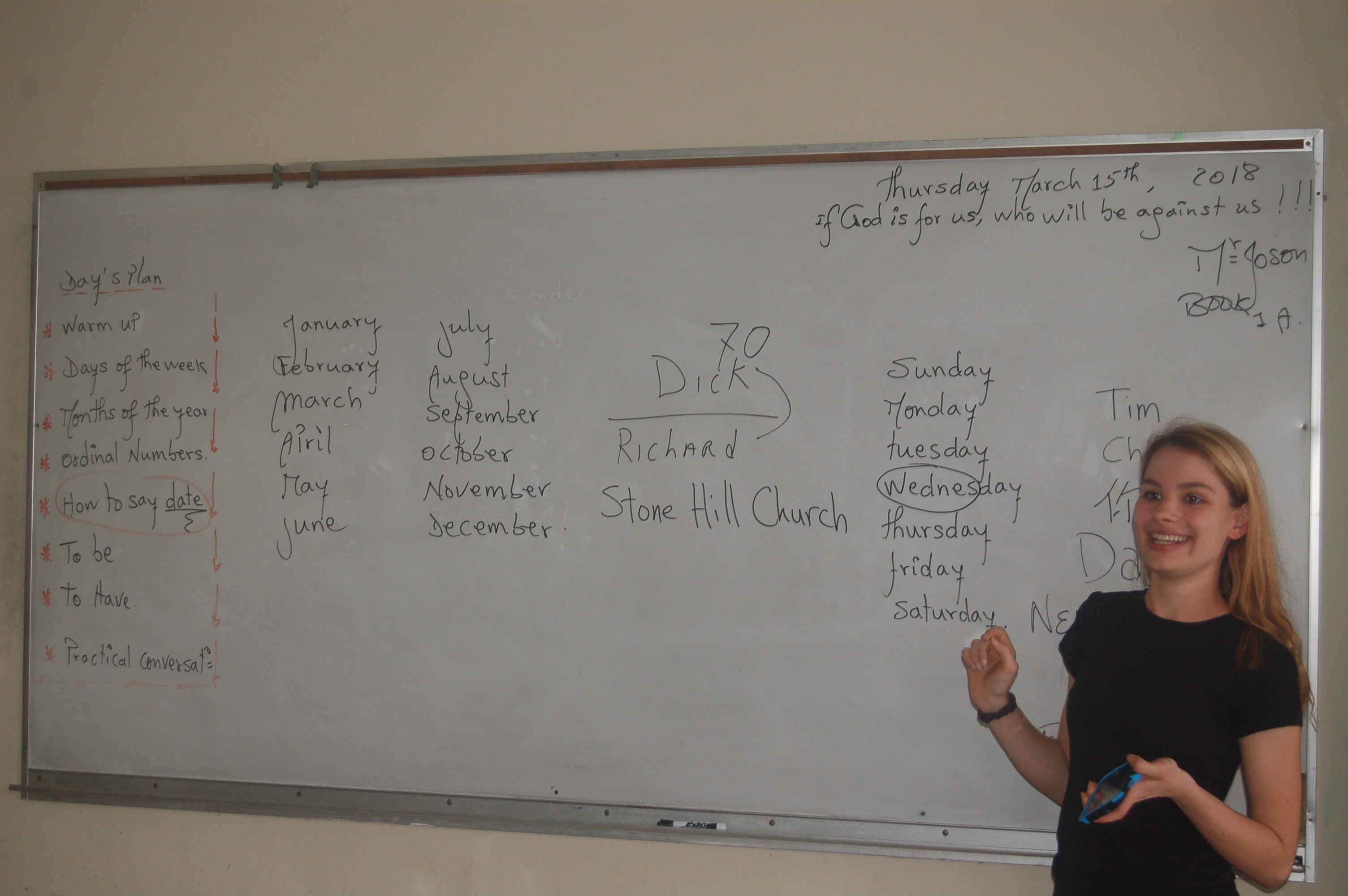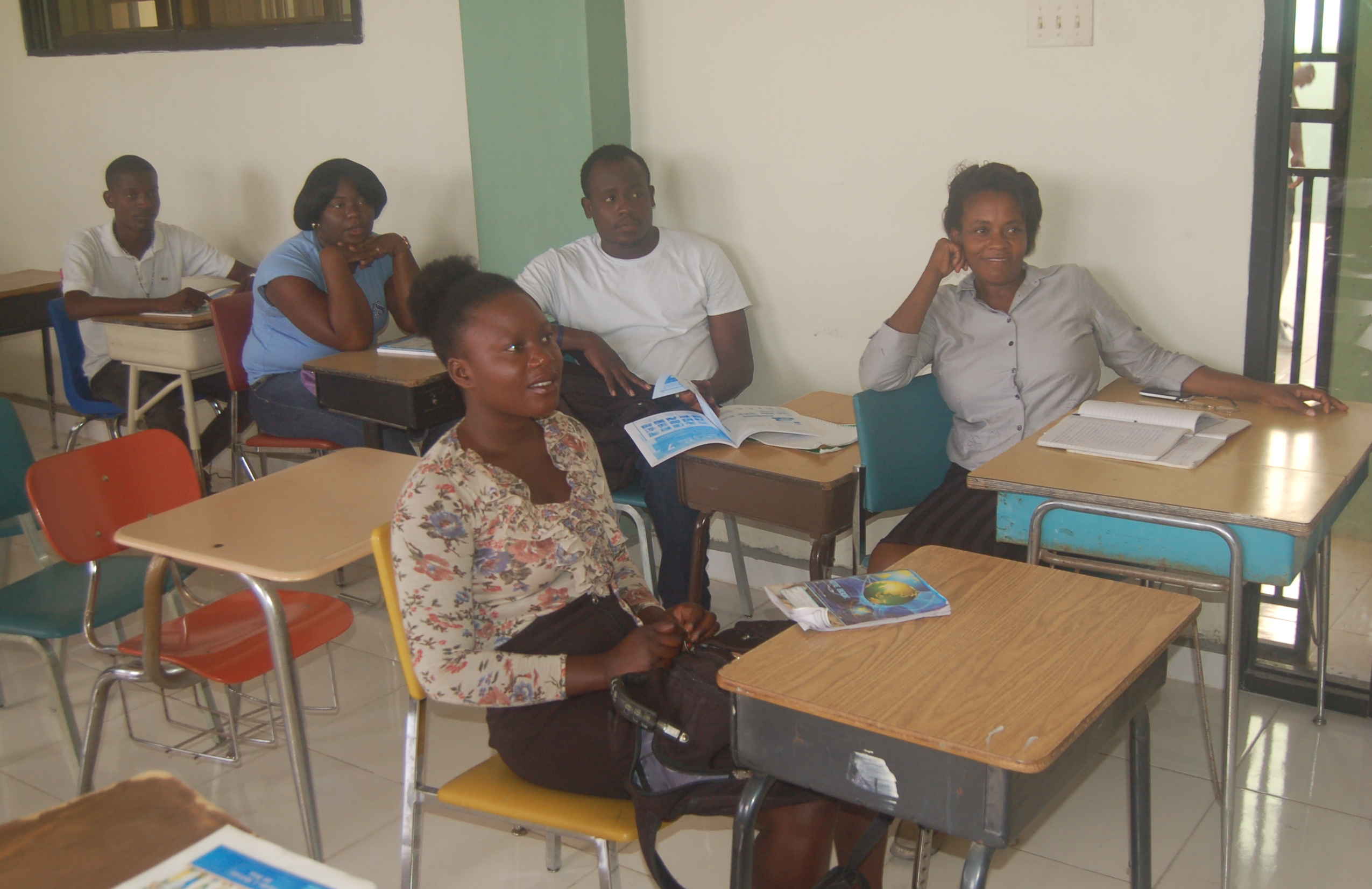 ---

As a final highlight of the week, we paid a brief visit to the village of Jacquet, where we had worked last year, rebuilding a school building that had been destroyed by Hurricane Matthew in 2016. It was gratifying to see the school building completed and fully utilized. In the picture below, the entire left half of the building is new since Hurricane Matthew.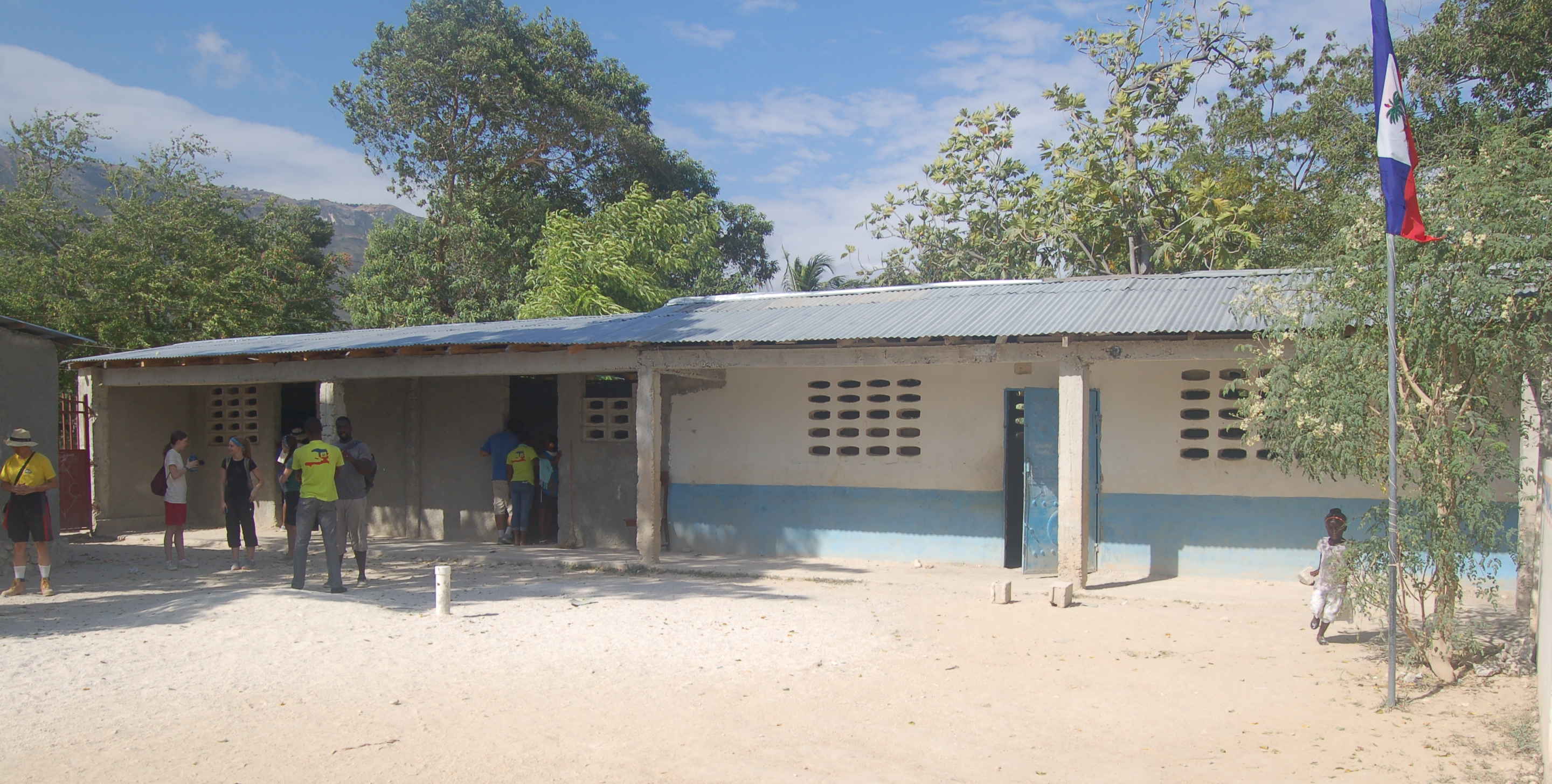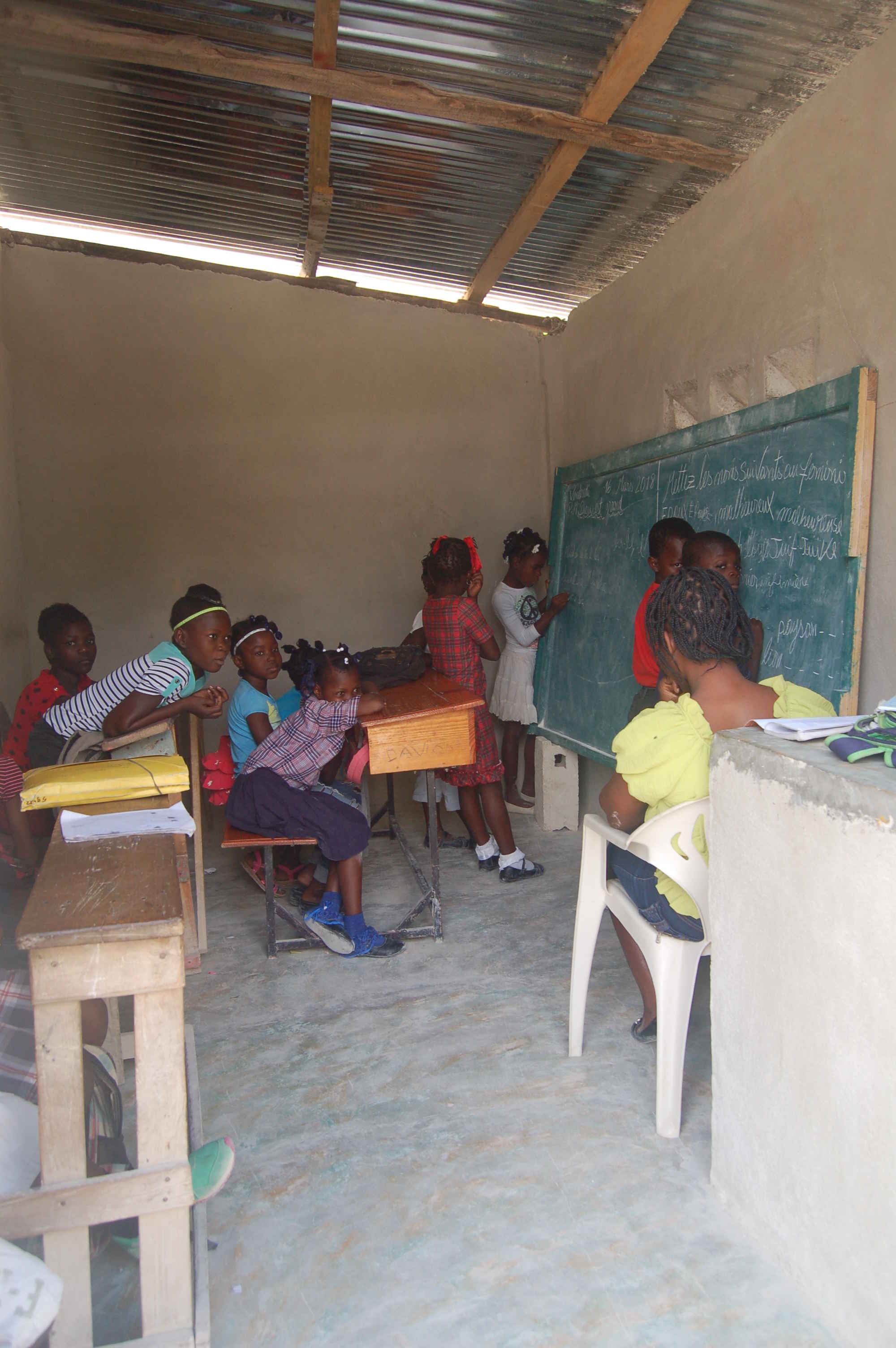 ---
Let me conclude with a photo of a beautiful sunset, taken from Lifesong MBO.