Missions Trip to Haiti, March 2016
---
In March 2016, I went on my seventh trip to Haiti as part of an eleven-person team from Stone Hill Church and Princeton University. The photo below was taken in Kwa Kok, a remote village where Michel Valentin of Foundation For Peace (FFP) pastors a church. We are standing right where the church used to meet (in the shade of the big tree whose trunk you can see on the right) before they had a building to worship in. I will say a bit more about Kwa Kok later.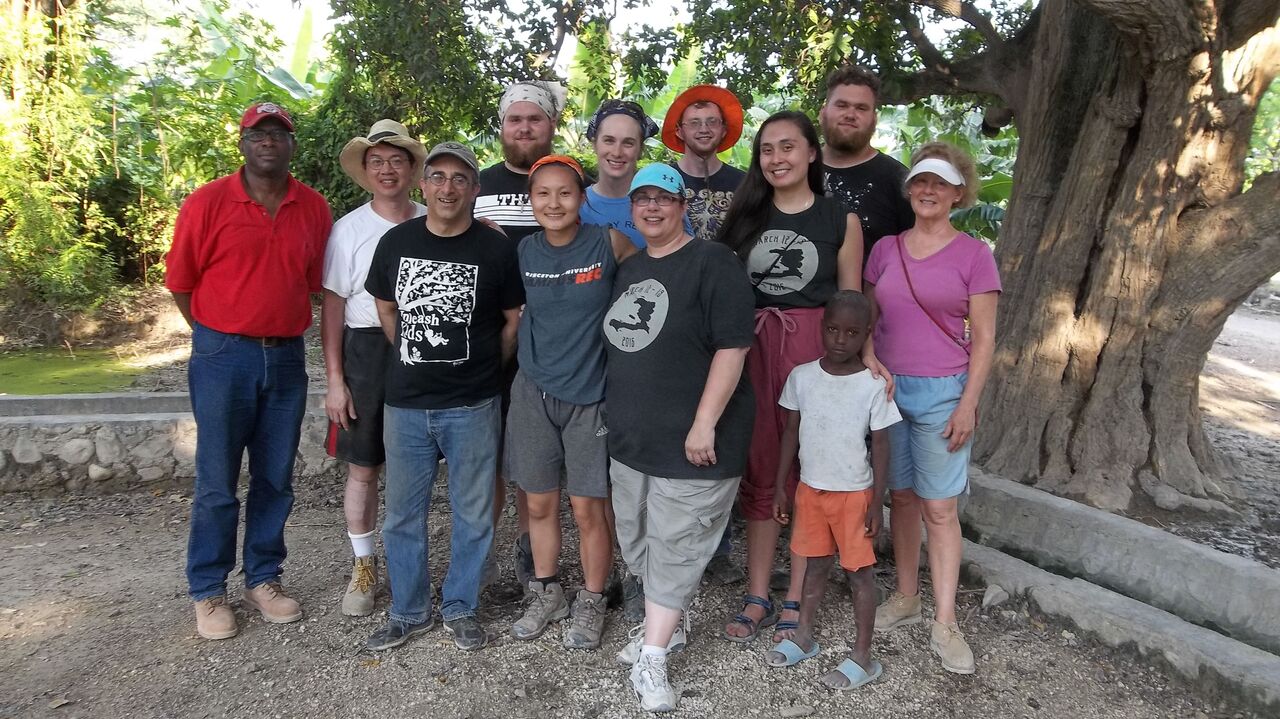 ---
We followed the same pattern as previous trips, beginning in the town of Arcahaie. We stayed at the Kaliko Beach Club, which, true to its name, is right on the beach—a beautiful setting for our daily morning devotions.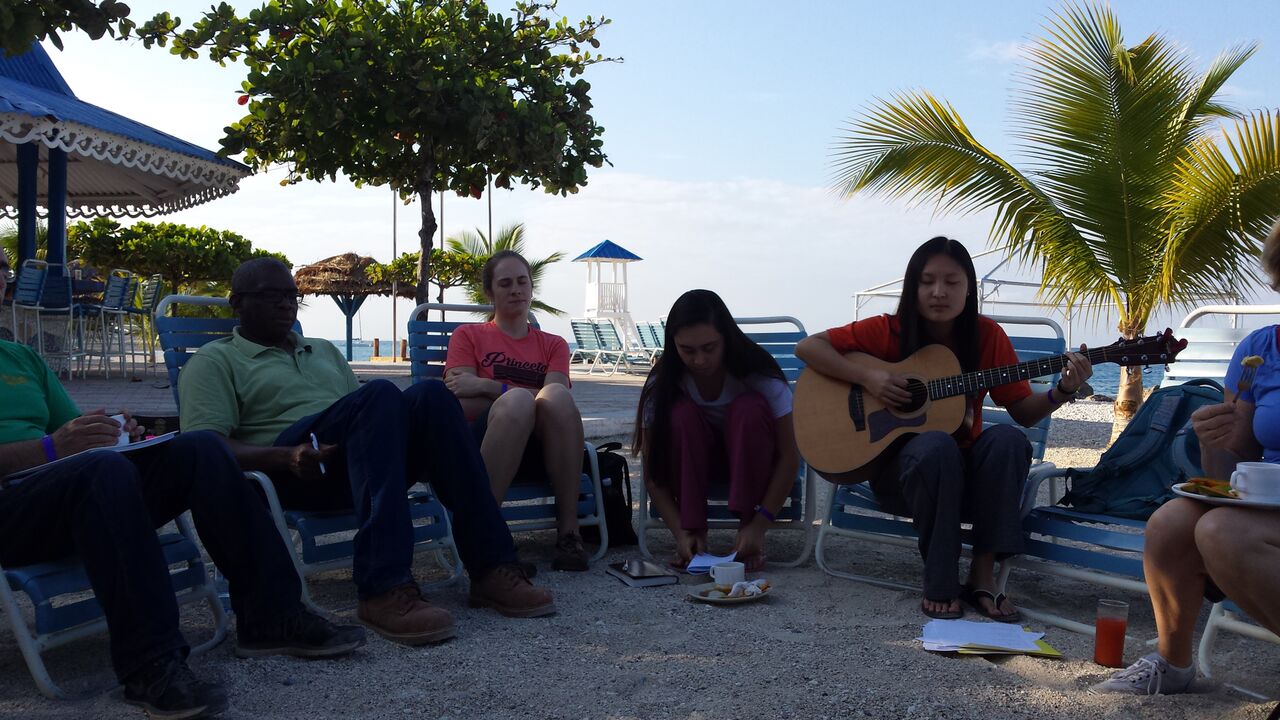 On Sunday, we worshiped with our partner church, the Evangelical Baptist Church in Haiti. The project of rebuilding their church building after the 2010 earthquake is almost complete, but the church also runs a school, whose construction is not yet complete. As you can see in the picture below, a security wall for the school is in the process of being built. We helped with construction on Sunday afternoon.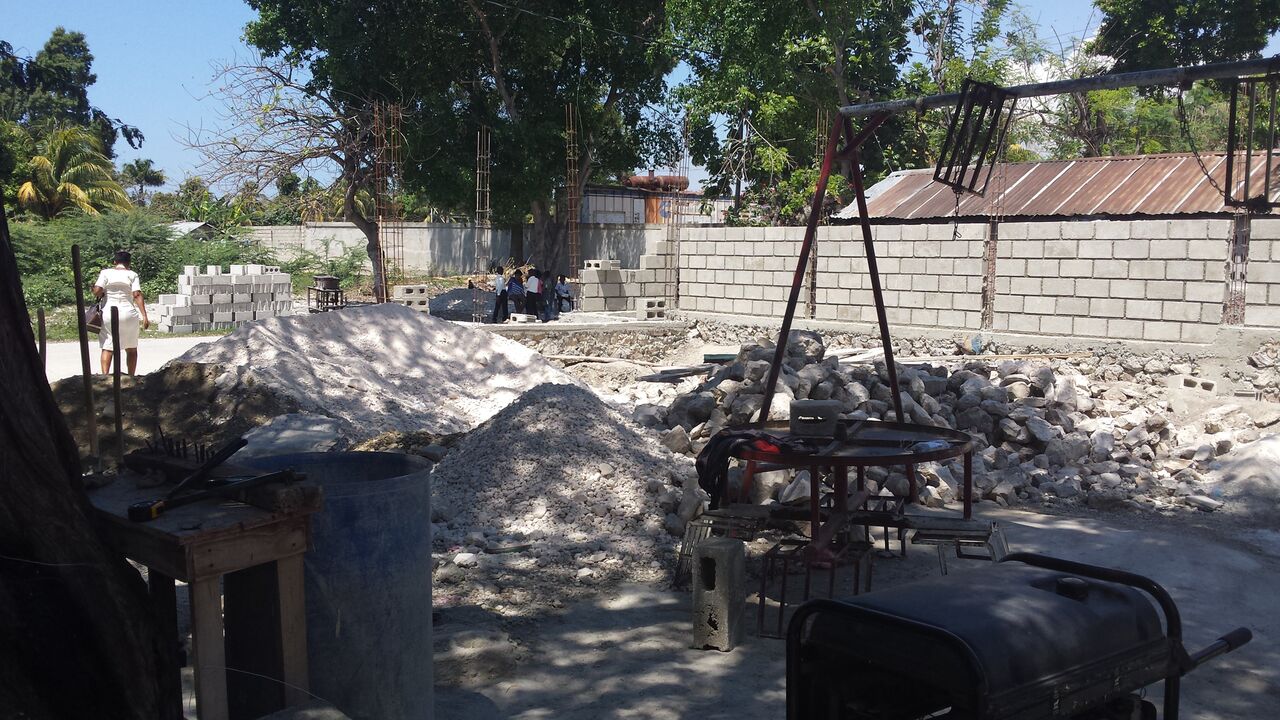 Last year, the kids of Stone Hill Church raised money to help pay for a sanitation center for the school. There has been progress, but there is still a need for a pump to extract water from a newly dug well and feed it to the sanitation center. The kids of Stone Hill Church have responded to the need again, raising $300.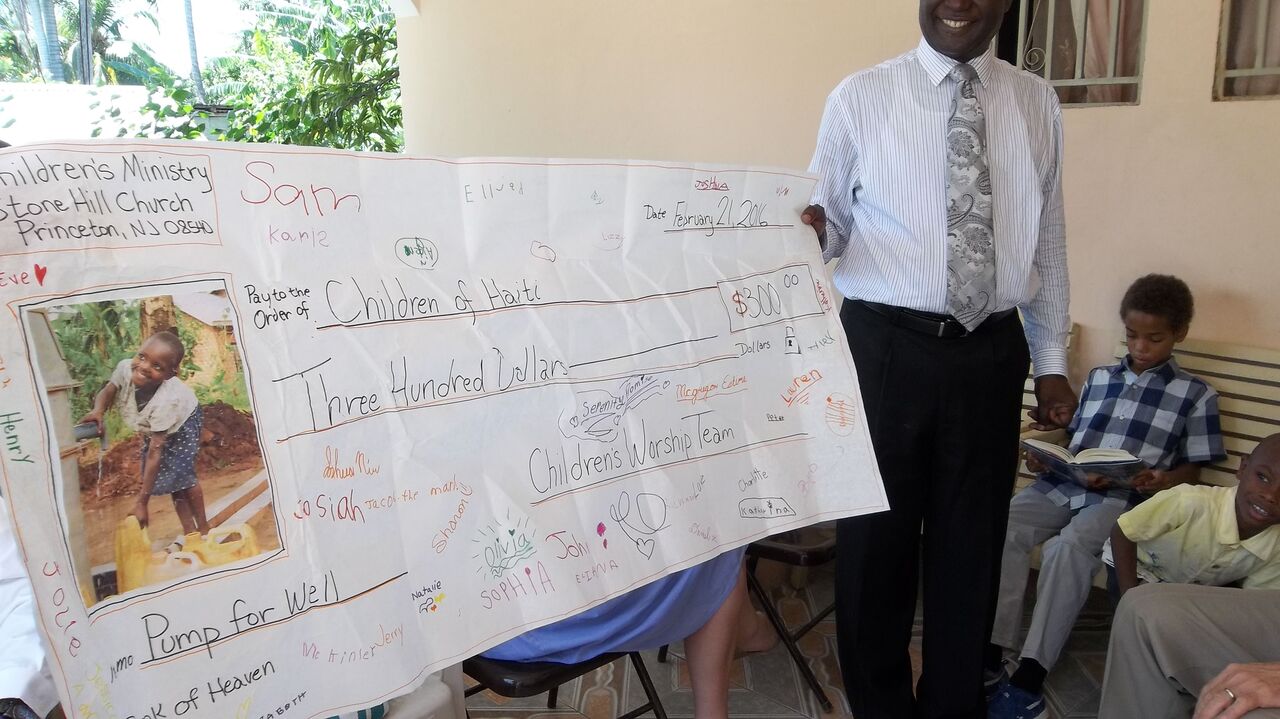 On Monday, we tried something new: We taught at the school, providing science education and arts and crafts. Haitian schools do teach science but they generally lack materials for even the simplest lab experiments. Our science lessons included some material on basic aerodynamics—balloon rockets, the Bernoulli effect (blowing underneath a sheet of paper lying across two books—do you think the paper will fly up or collapse downwards?), and the mechanics of inflated rubber balls.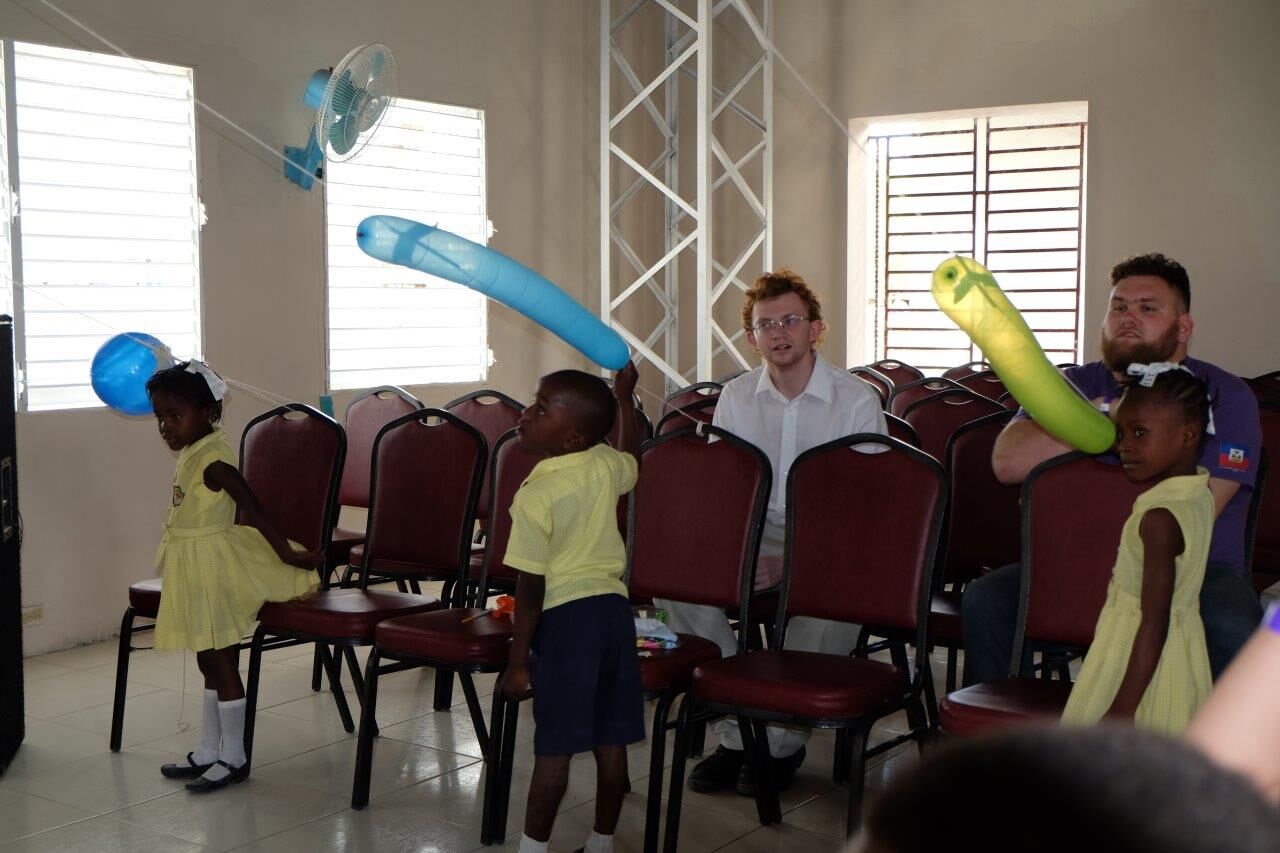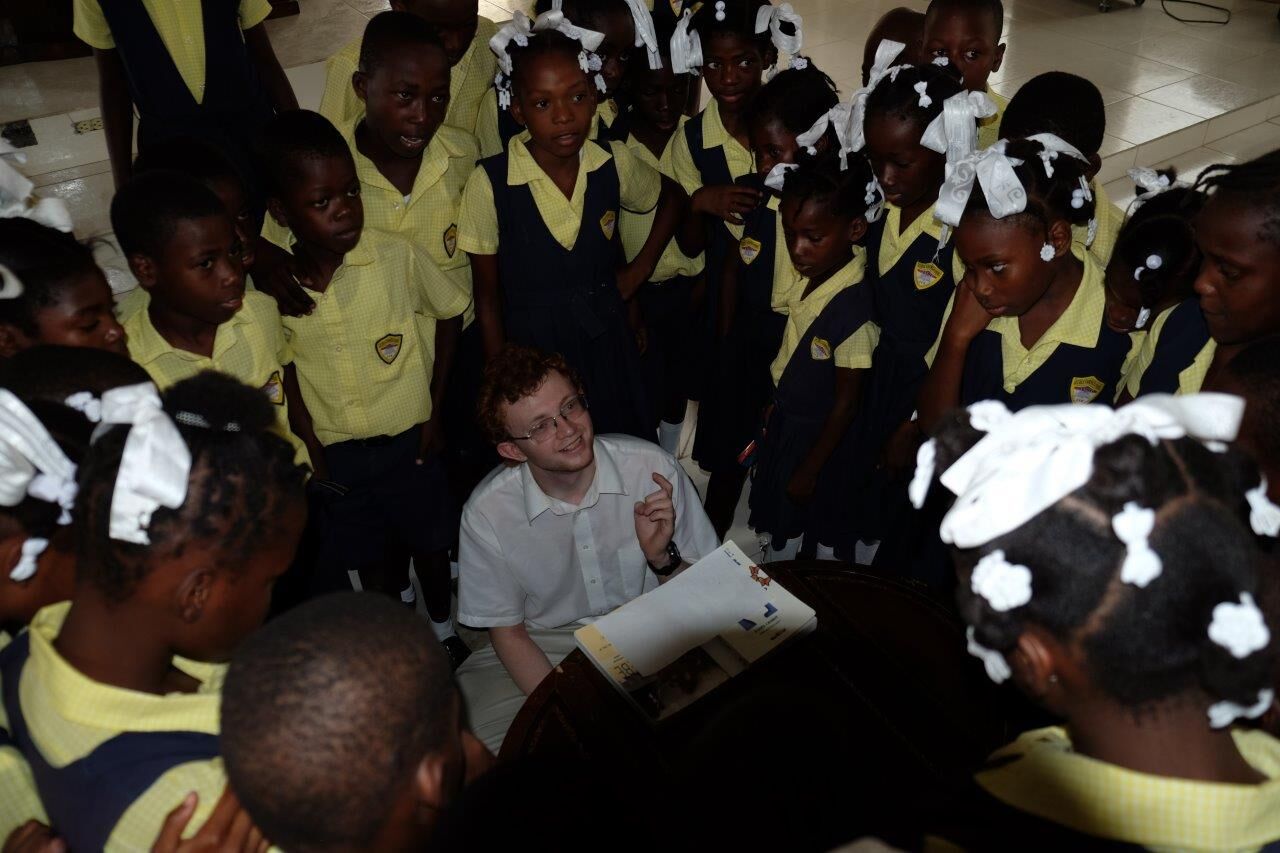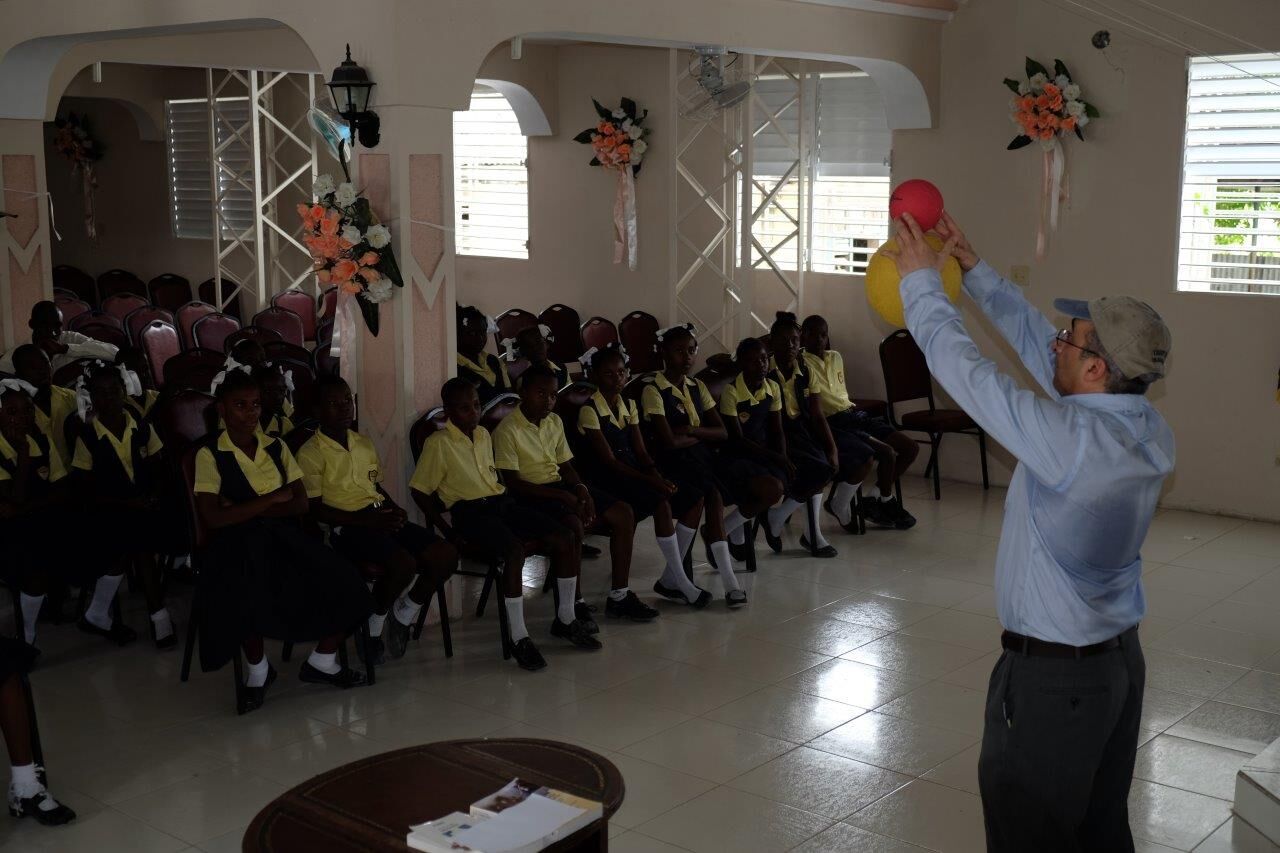 Other topics we covered included soil erosion and water filtration.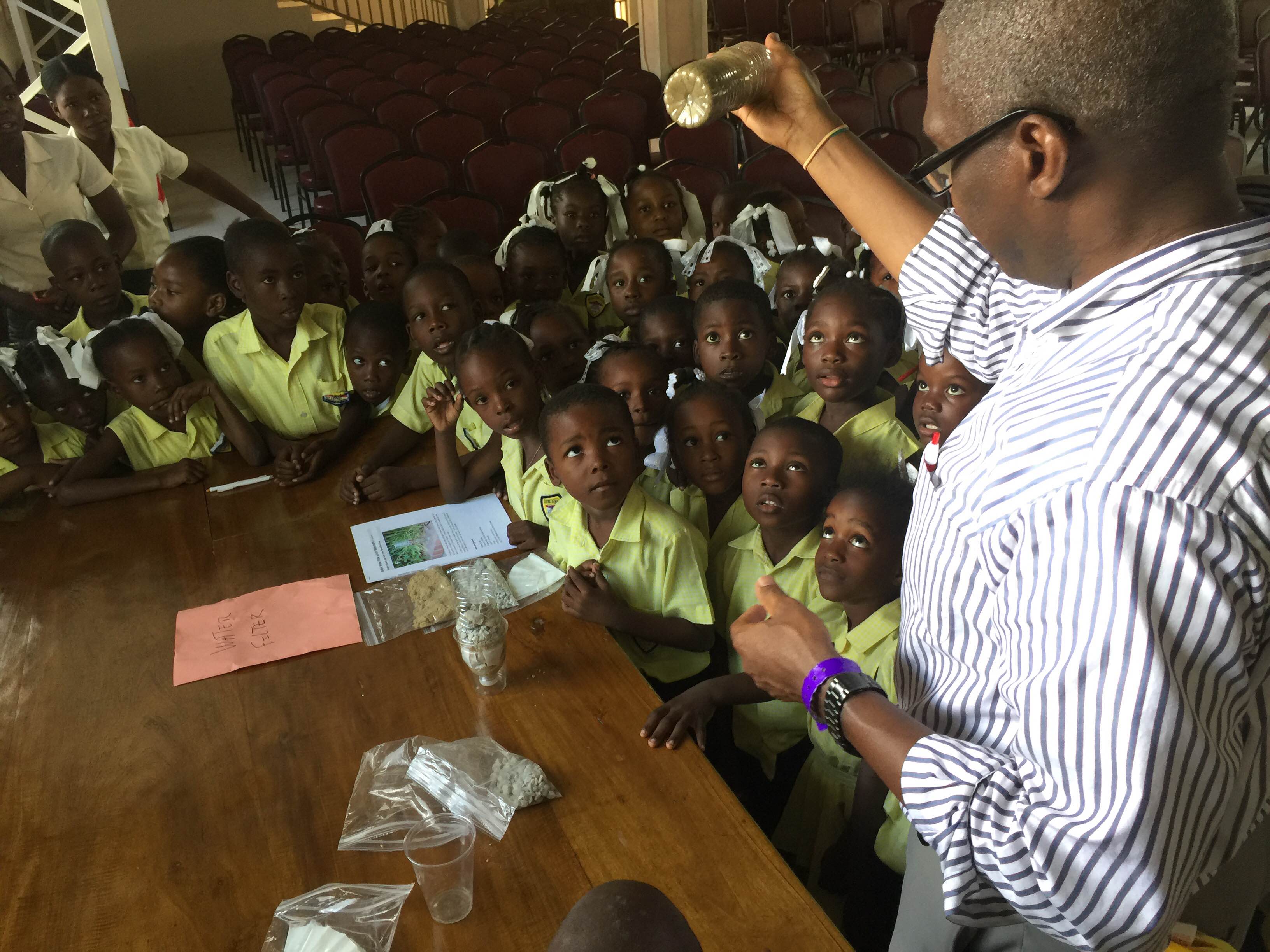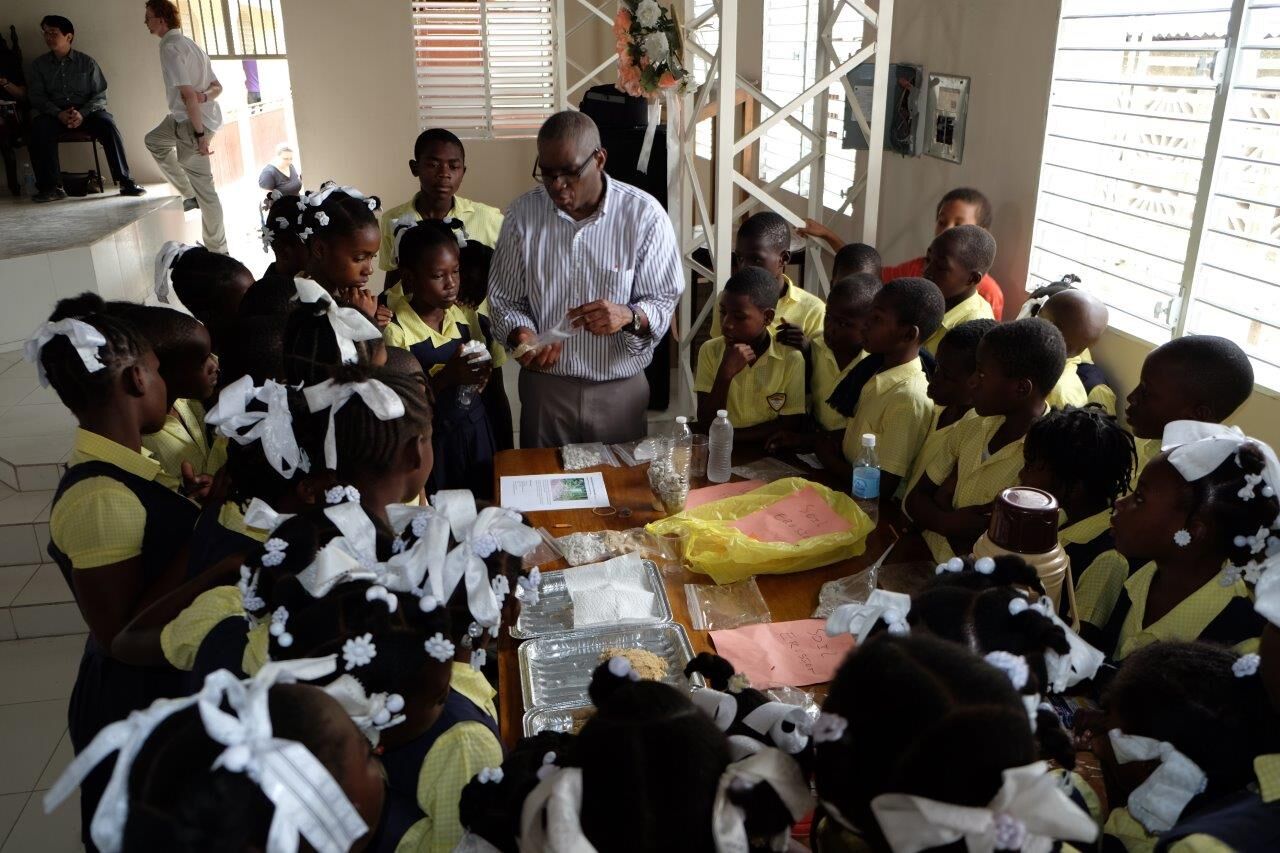 For the craft project, we read a Bible story in both English and Haitian Creole, and then helped the kids create an illustration using pieces of colored paper.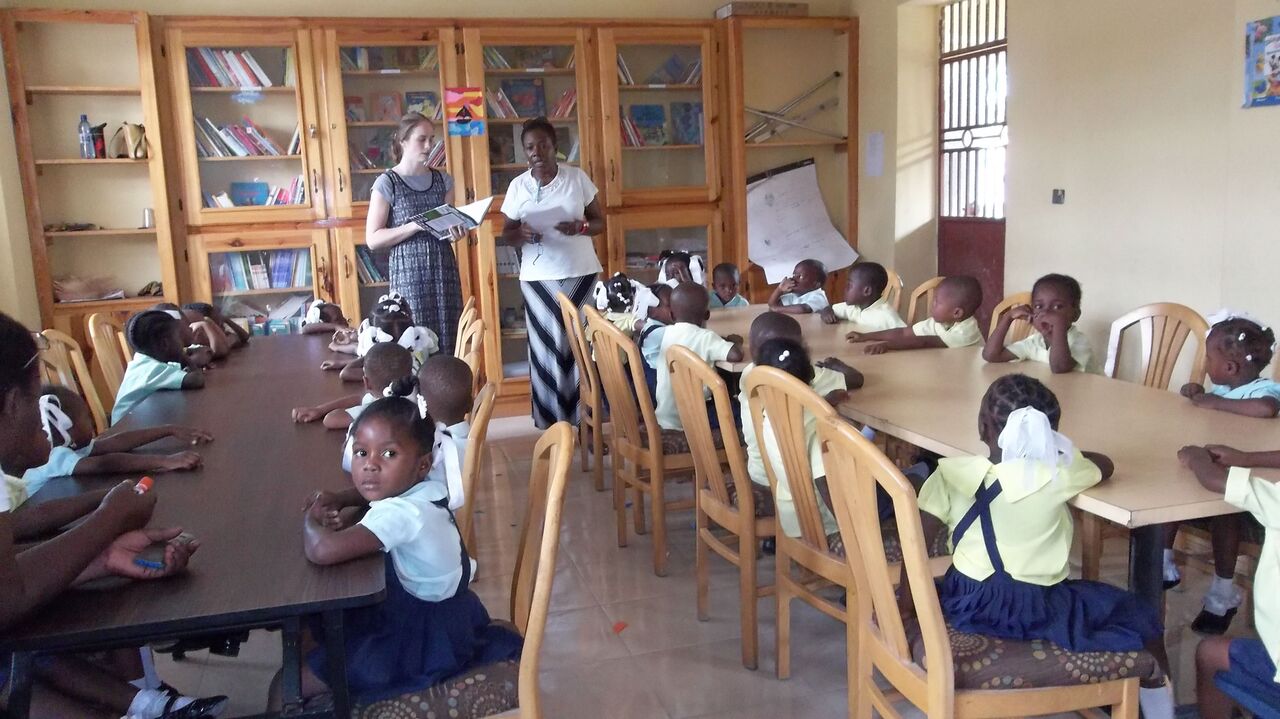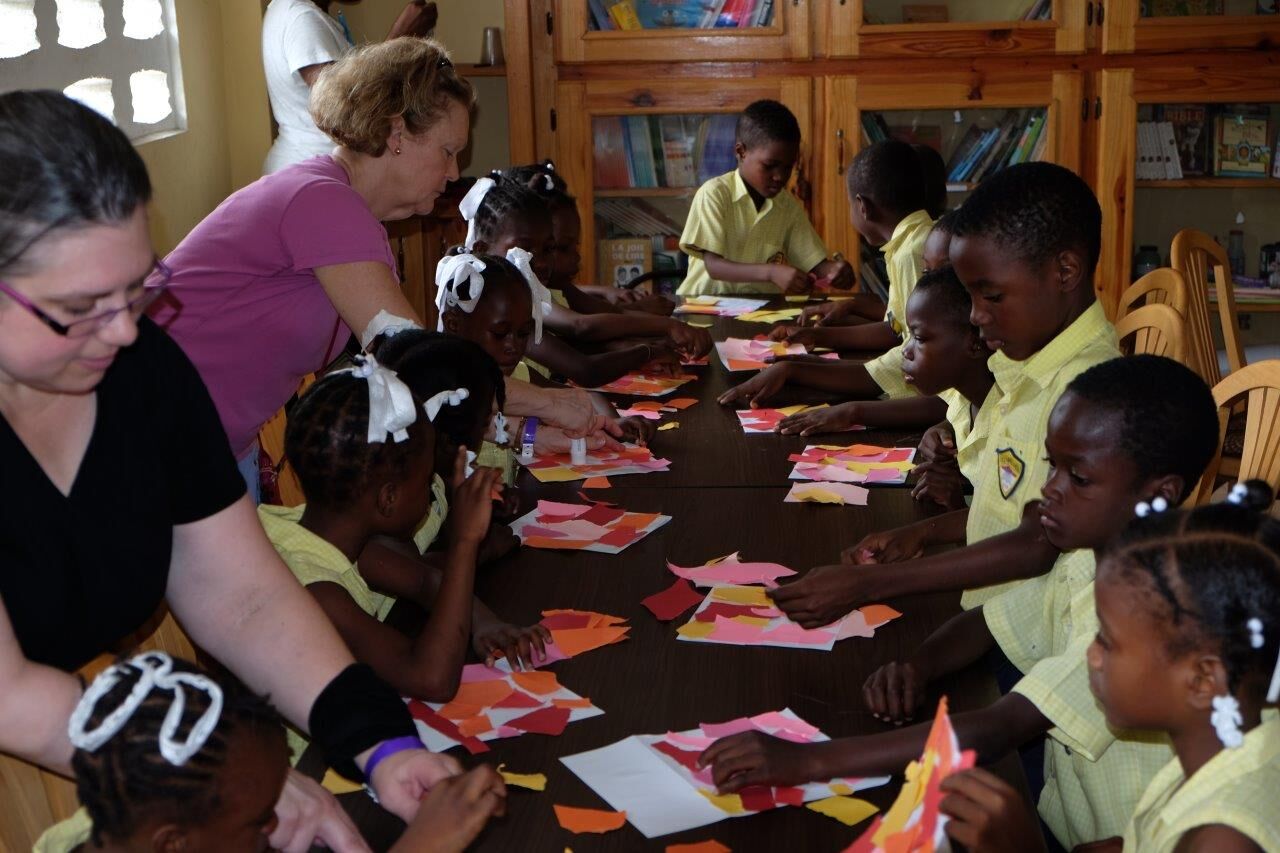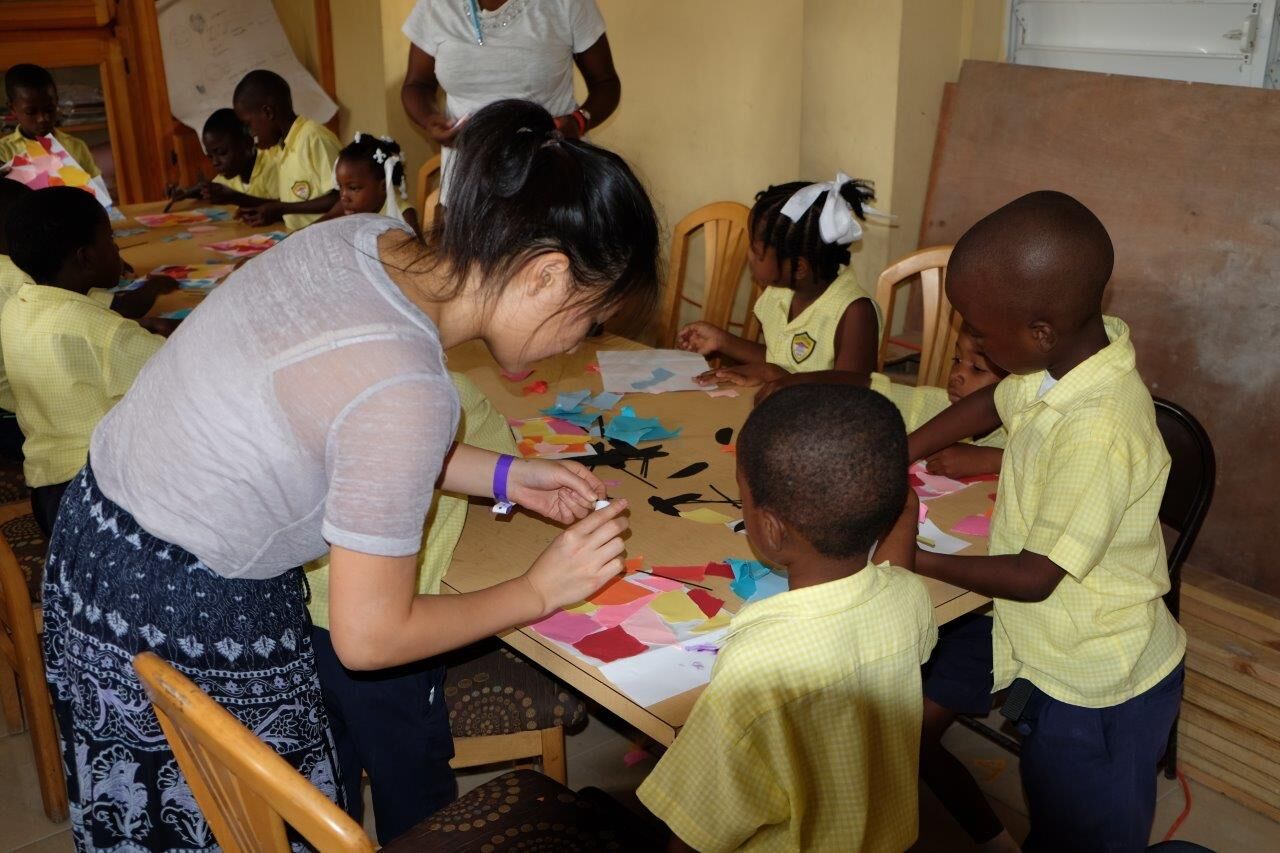 After school, we had a meal with the director and some of the teachers at the school. We asked them about the needs of the school. They mentioned the need for teaching materials, and they also mentioned that many of the kids do not have enough to eat and hence cannot concentrate at school. The dedication of these teachers is remarkable, especially considering that they are not paid well.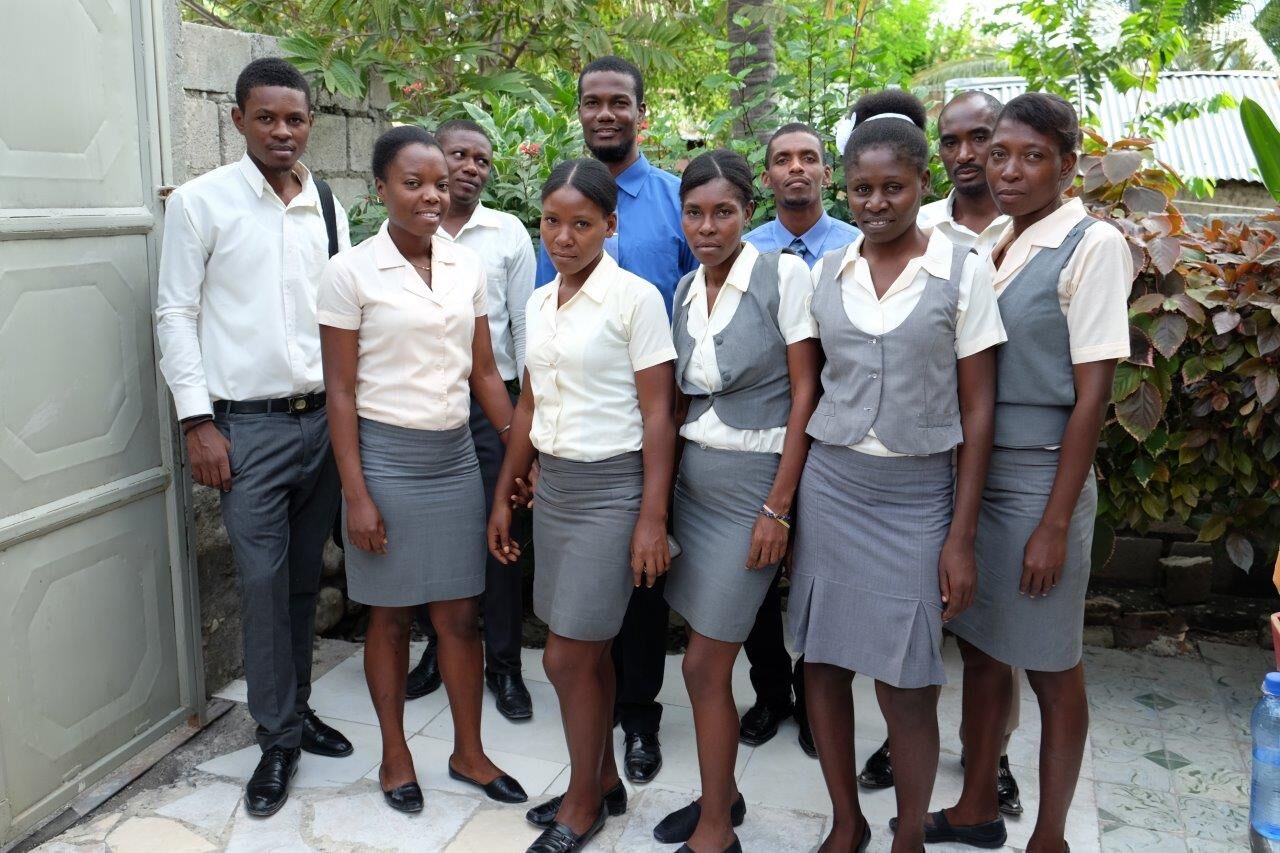 As I mentioned last year, Compassion International is partnering with the school. Stone Hill Church and Princeton Evangelical Fellowship have sponsored a number of the kids in the school, and we had the opportunity to meet briefly with some of the sponsored children.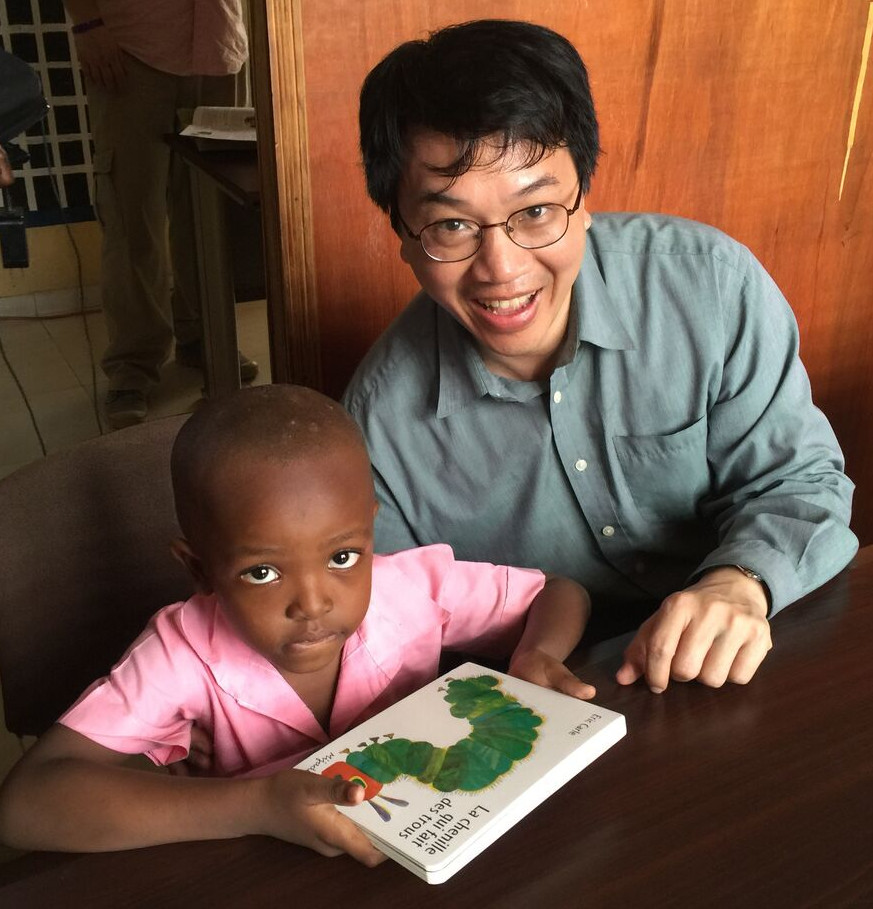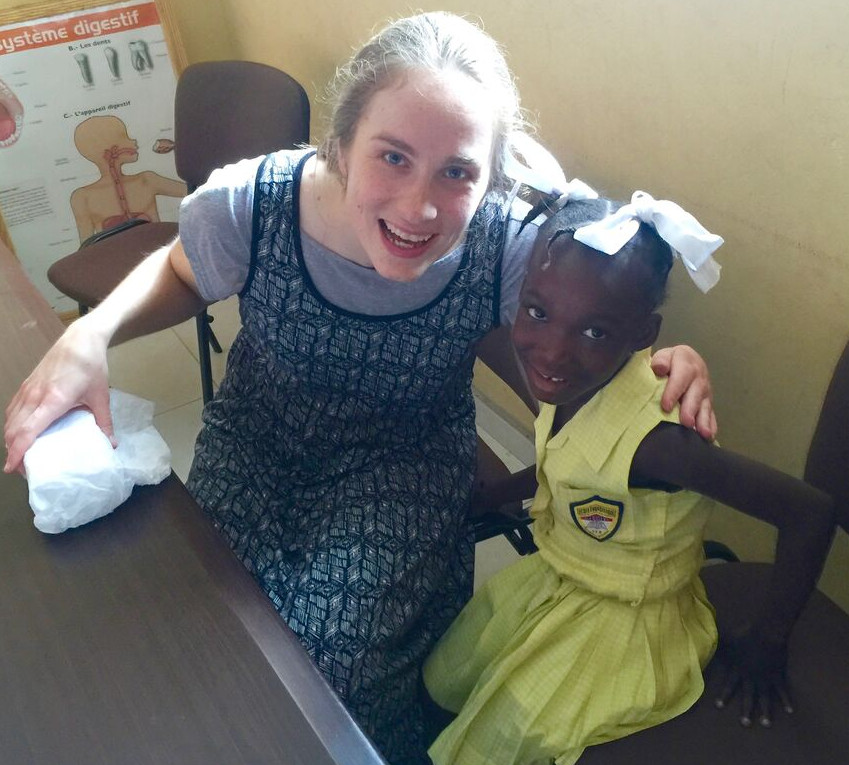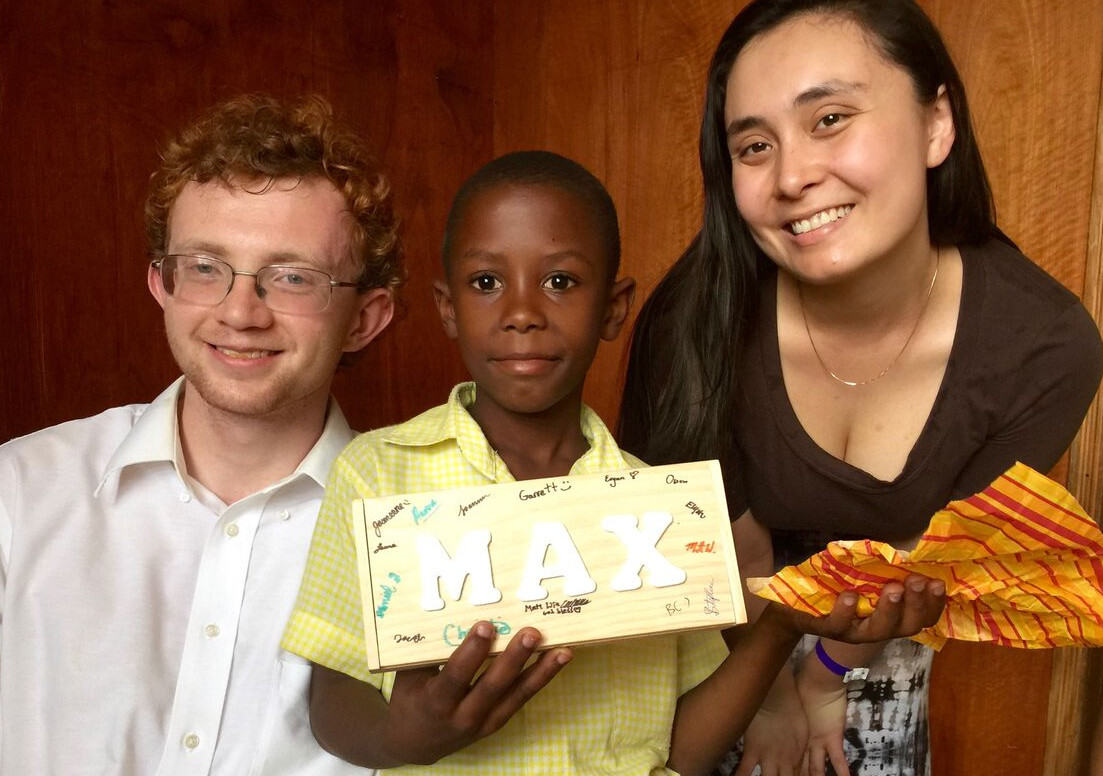 Our final stop in Arcahaie was at a new hospital nearby. We had originally hoped to visit inpatients there, but unfortunately the plans fell through. We did donate some vitamins and basic medical supplies. The Evangelical Baptist Church hopes to minister there more in the future and perhaps we will work with them next year.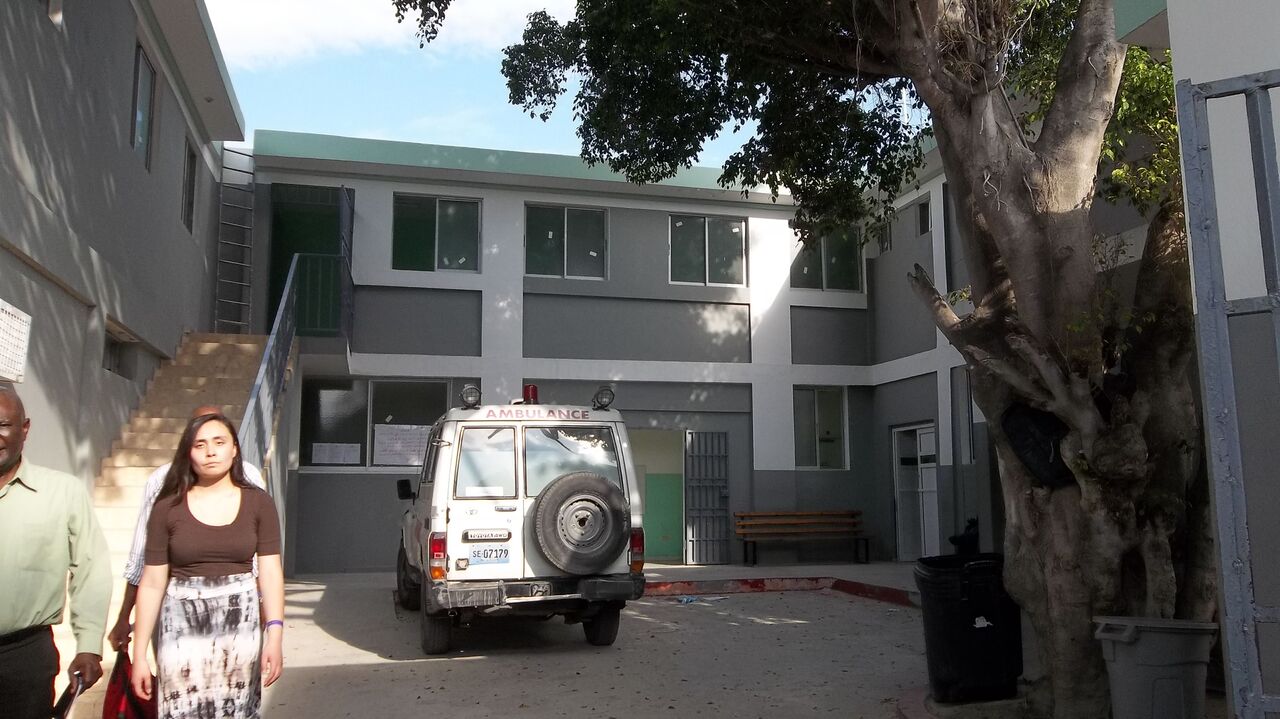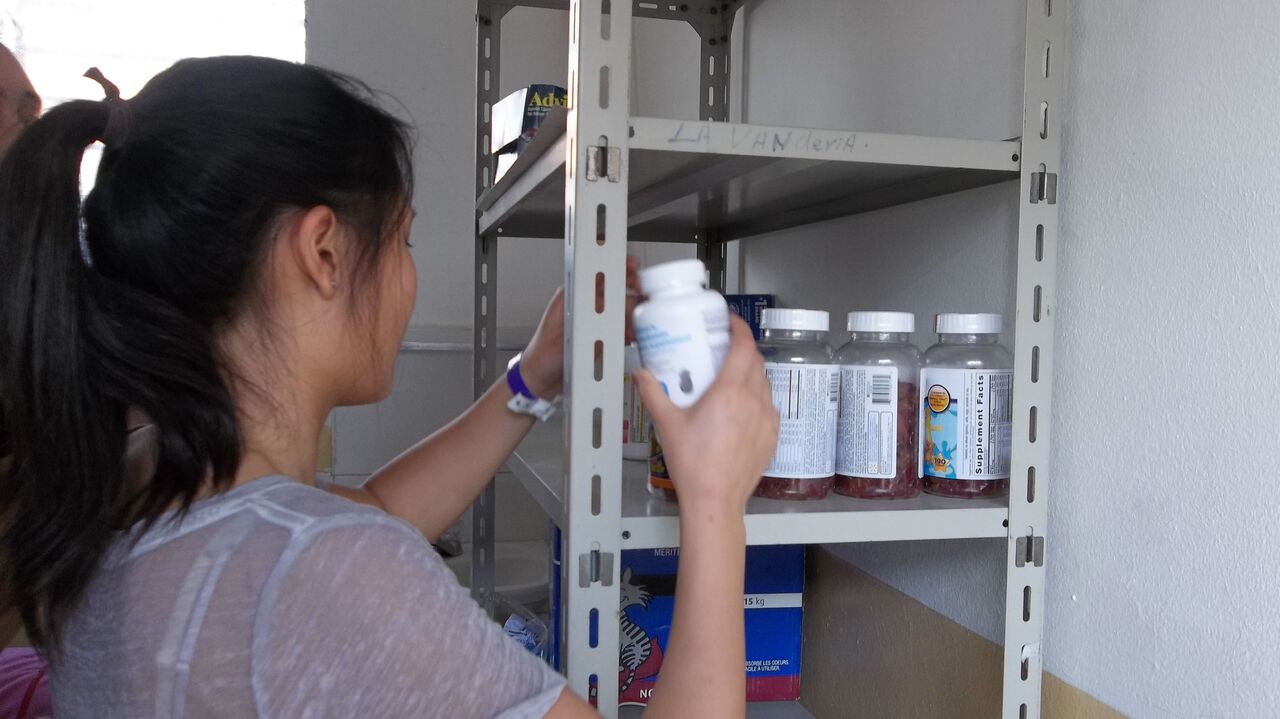 ---
For the second part of our trip, we traveled to Croix-des-Bouquets to work with FFP. En route, we stopped at the earthquake memorial. The memorial is now much more elaborate and beautiful than it was when I last visited it. Though it is not legible in the photo below, there is text printed all along the wall on the left, including poems and other reflections on the earthquake.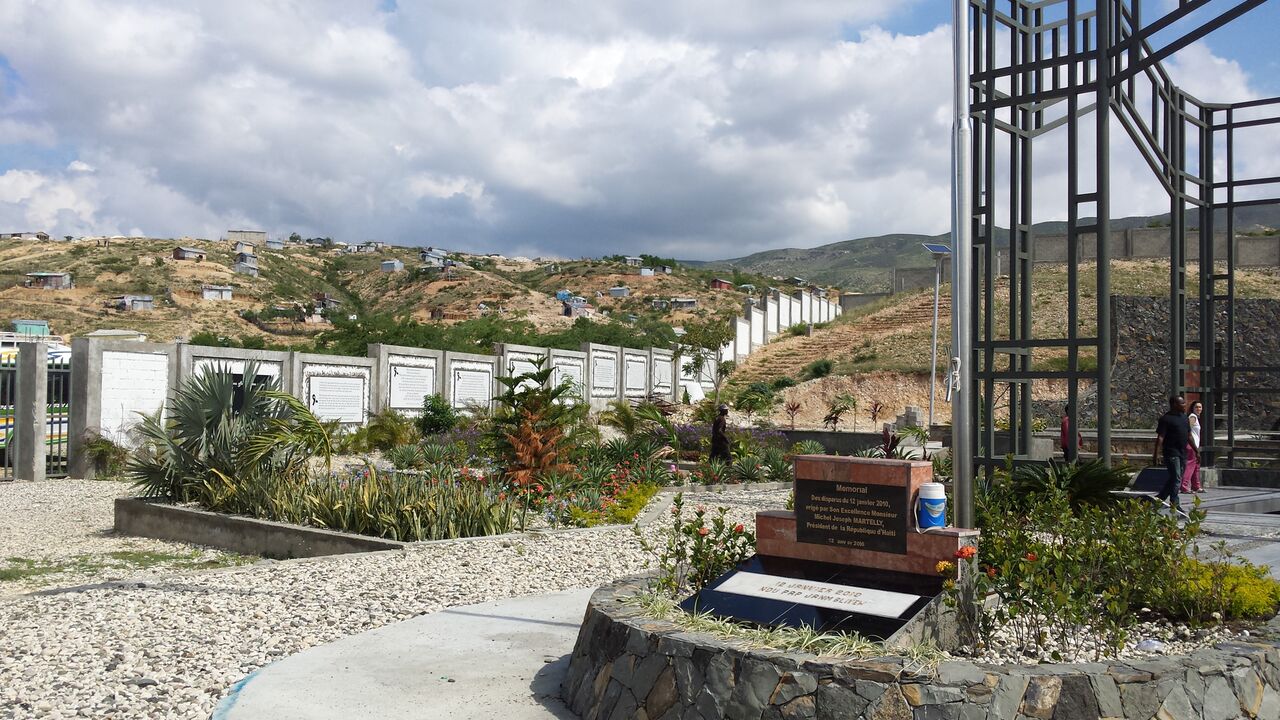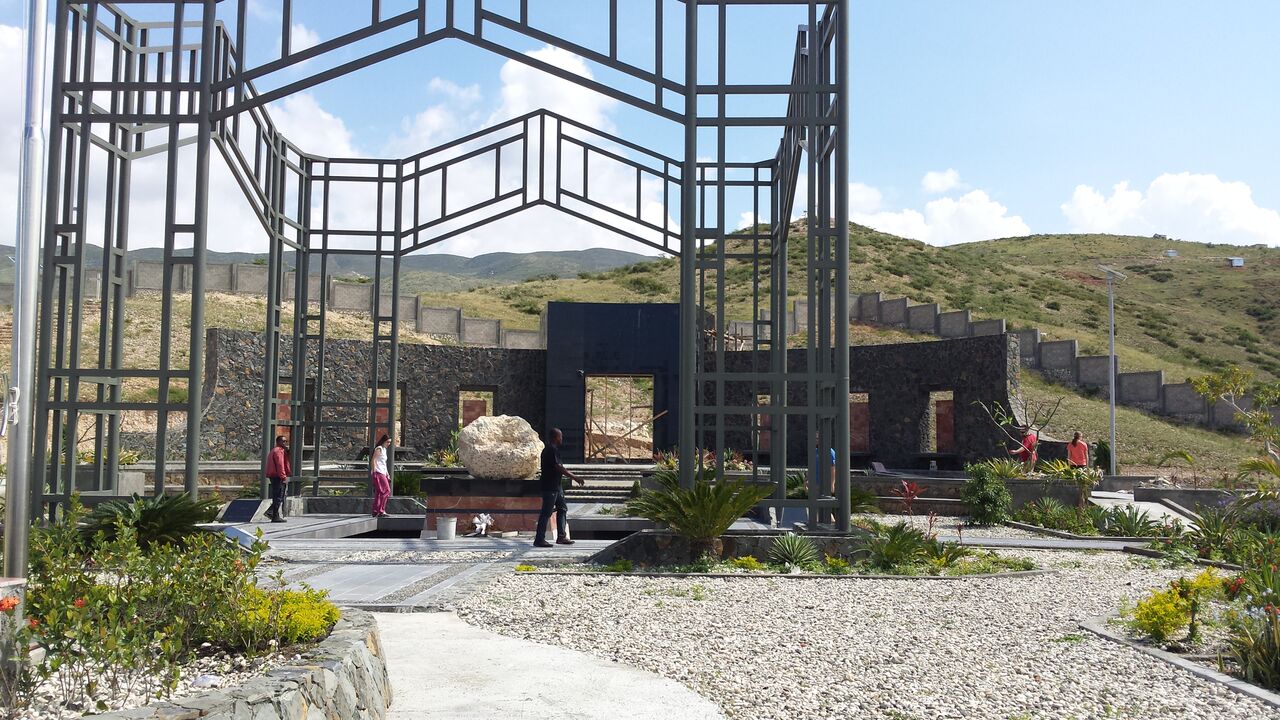 ---
On every one of our trips to Haiti, we have helped FFP with the construction of the Complexe Educatif Men Nan Men vocational school in Ganthier. After many years of sweat and toil, the main building is now essentially complete, although some additional solar panels remain to be installed.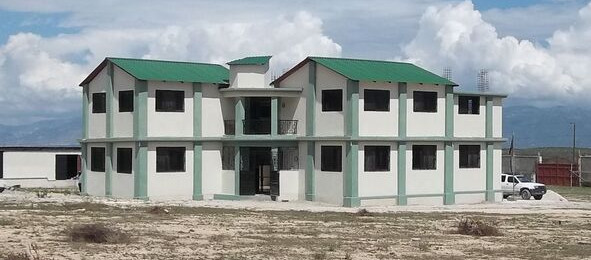 Last year, the Men Nan Men school initiated computer classes. We were able to provide some training (mostly Python programming) during the few days we were there. In contrast to last year, the computer lab now has adequate power and physical security.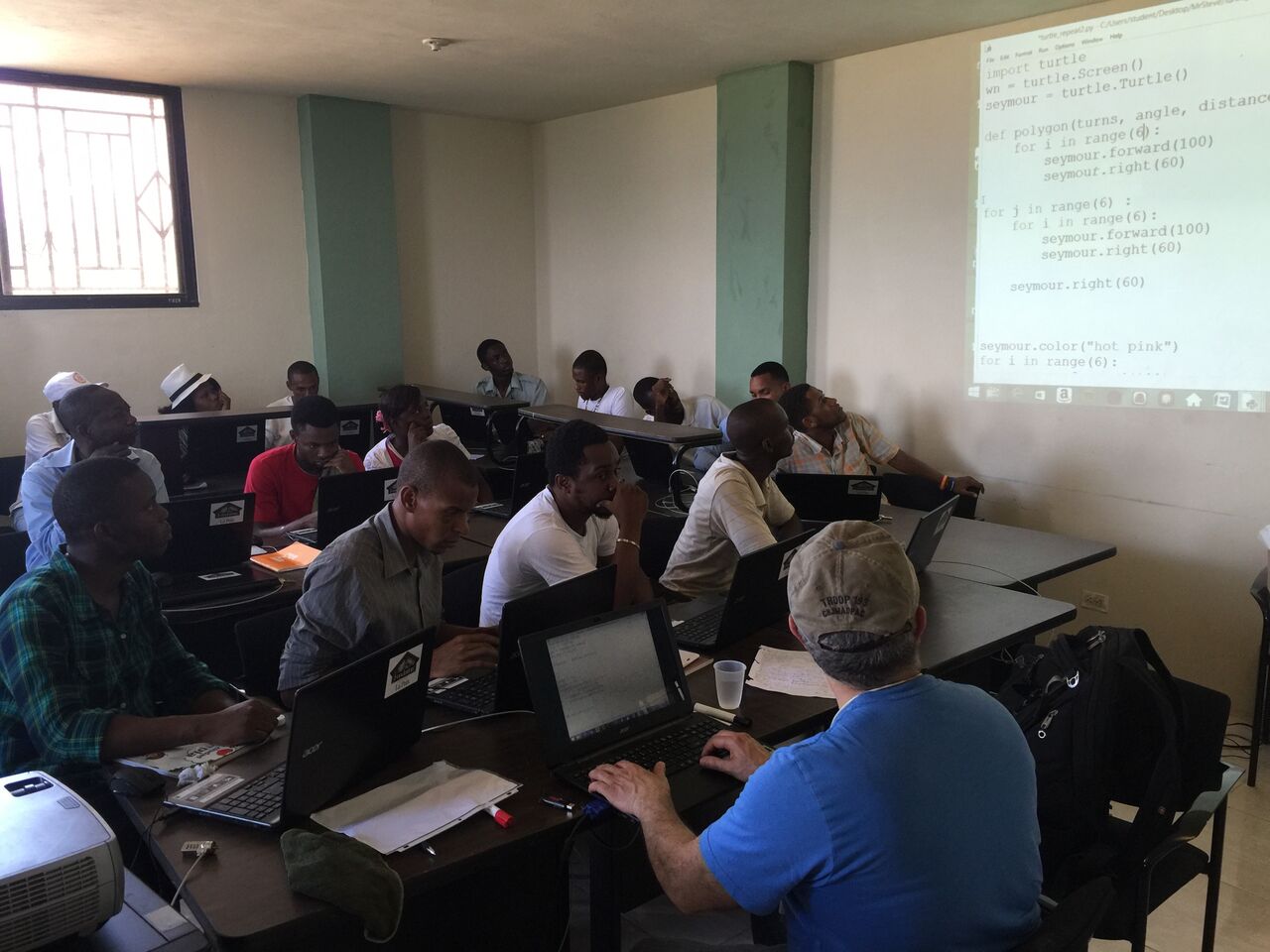 Though the main building is complete, much construction remains to be done. You may notice that the landscape is rather barren. Last year, an attempt was made to plant some trees, but livestock wander freely in this neighborhood, and the animals ate all the seeds. We helped work on building a wall that will eventually surround the entire complex.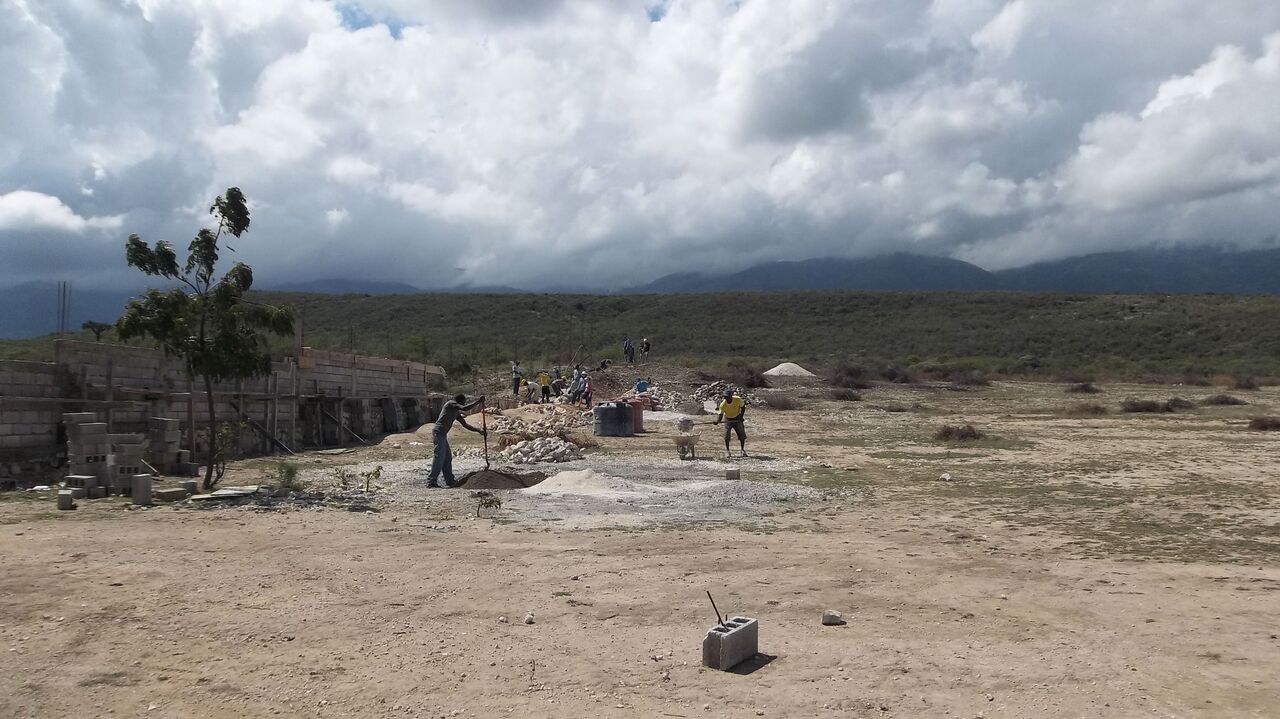 One new skill that we learned was how to construct rebar.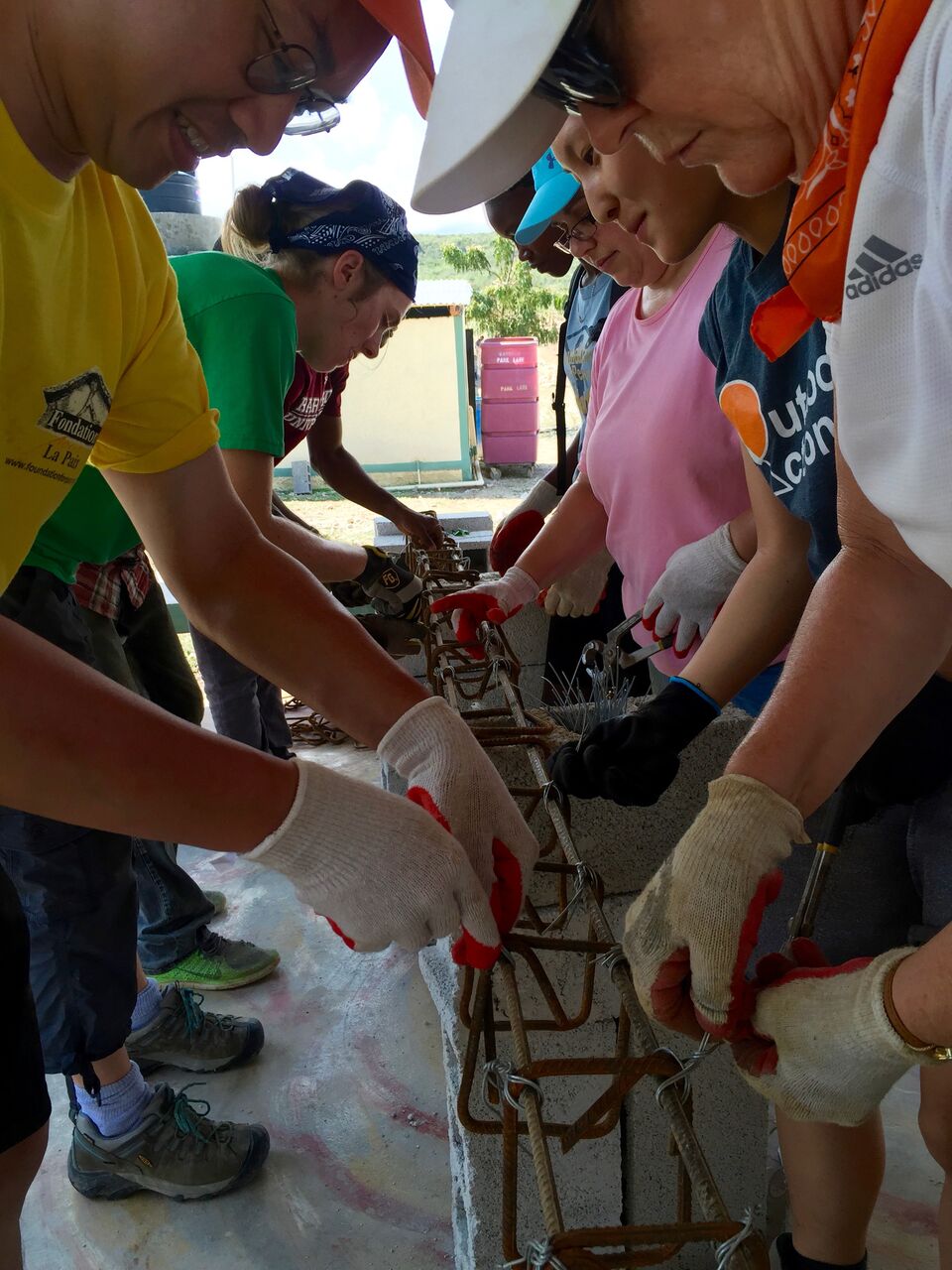 ---
On our last day, we visited Kwa Kok. Kwa Kok does not have its own school. They have started construction of a school building, and we helped a bit while we were there.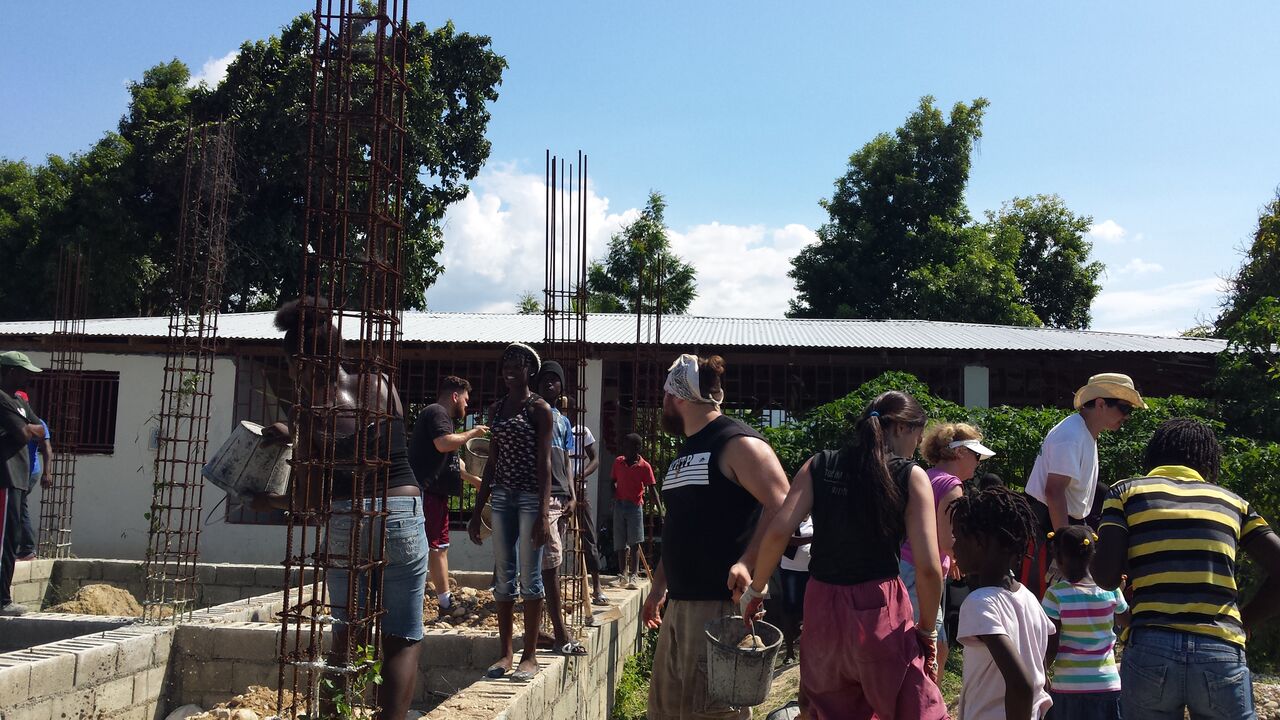 Afterwards, we all gathered in the pavilion. We recycled some of our science education material, and also performed a skit (Jesus calms the storm).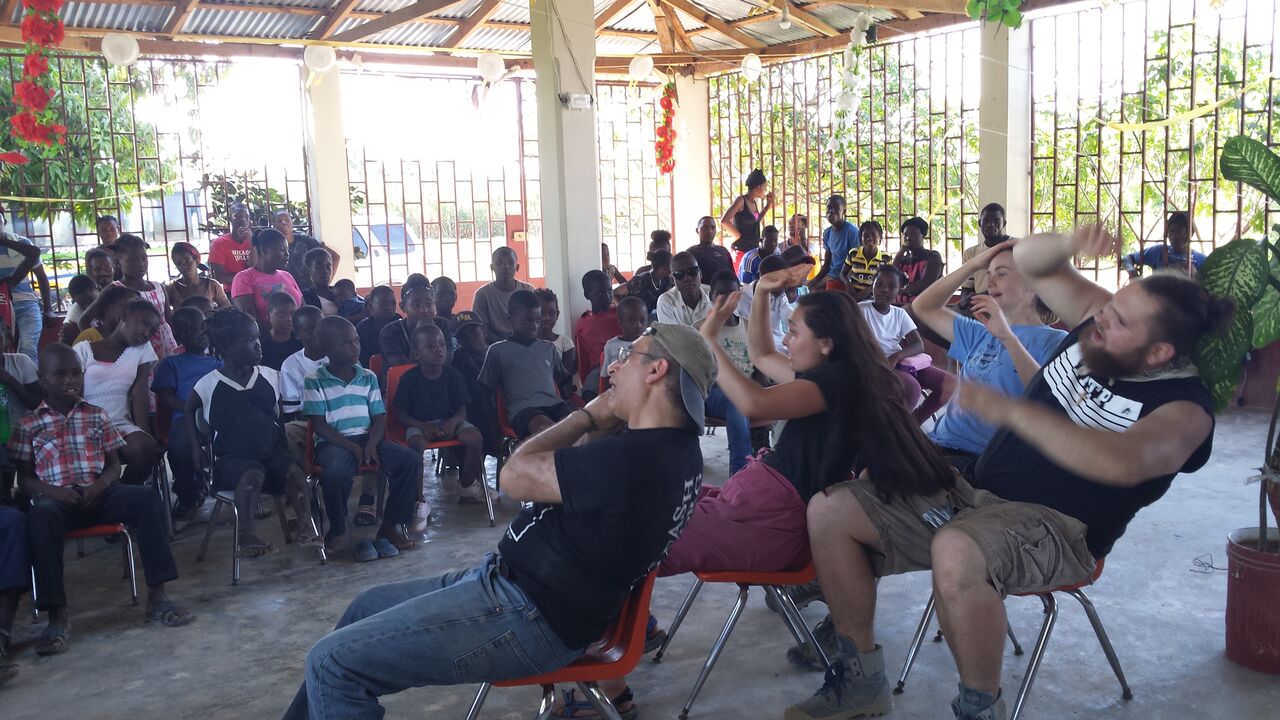 I will close this essay by recalling that back in 2012, when we visited Kwa Kok, we helped a widow called Ti Fiyèl (and her family) move out of her miserable tent into a nicer tent, and we helped build a permanent home for her. It was gratifying to see that Ti Fiyèl is now living in a beautiful house.