Chow's Checkerplay Challenge #3
Test your backgammon skill by finding the top play in each of the following challenging problems!
---
Scoring: Each problem is worth 2 points. In some cases, if you choose a play that is close enough to the top play (as determined by an eXtreme Gammon 3-ply rollout), you can earn 1 point or even 2 points. Be sure to note the match score when solving each problem.

---
Problem 1: Unlimited game
Pip counts: Black 135, White 120
XGID=---a-AE-C--AbE--ac-ea--b--:0:0:1:41:0:0:0:0:10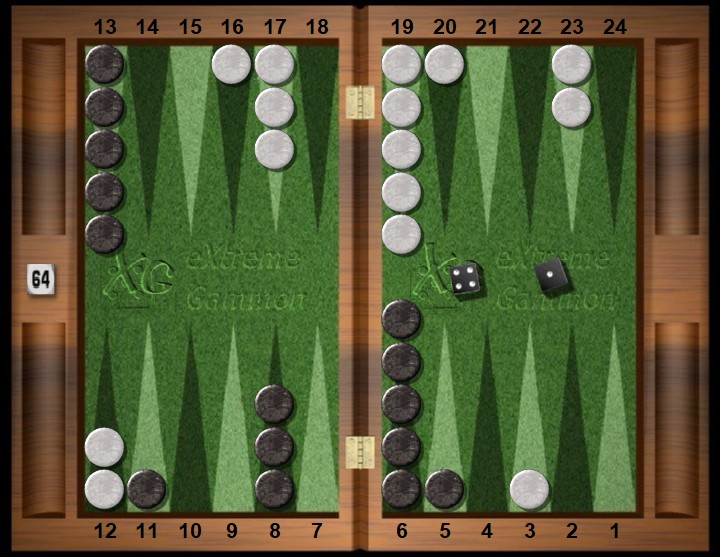 ---
Problem 2: Unlimited game
Pip counts: Black 142, White 106
XGID=--a---EBB-BabB---bBb--cbb-:0:0:1:61:0:0:0:0:10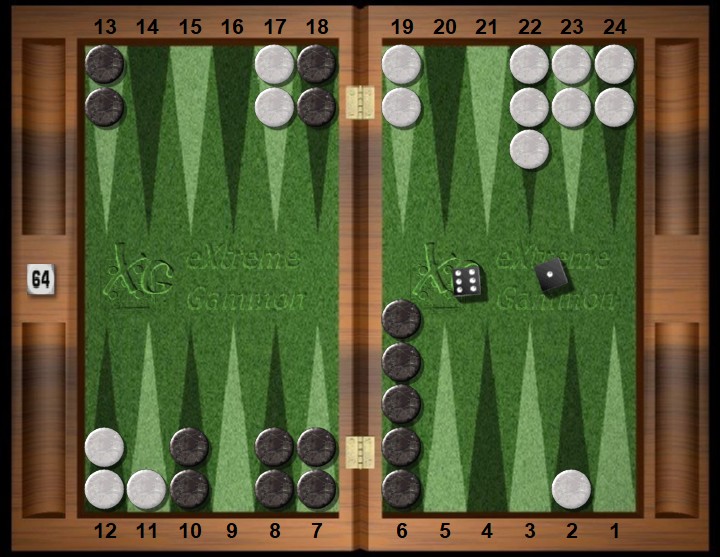 ---
Problem 3: Unlimited game
Pip counts: Black 181, White 141
XGID=------EbC---bBbA-c-eB-aB--:0:0:1:55:0:0:0:0:10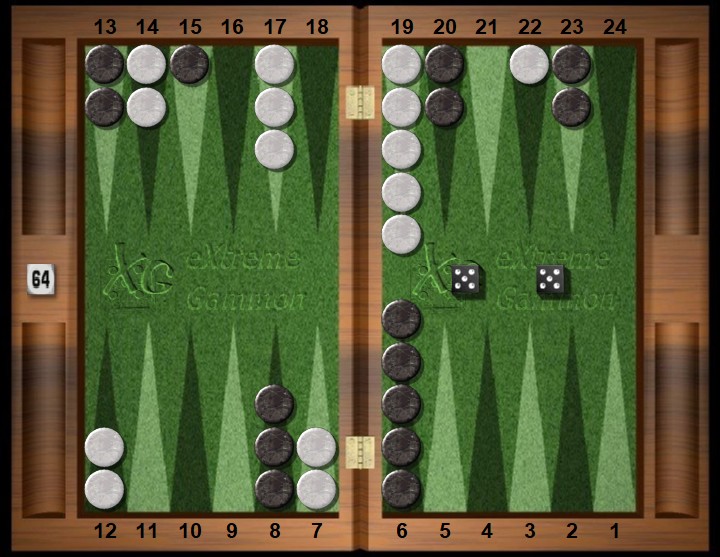 ---
Problem 4: 7 point match, Black 4, White 0
Pip counts: Black 124, White 142
XGID=-A-a-aE-BBB-dC---b-c-bb---:0:0:1:22:4:0:0:7:10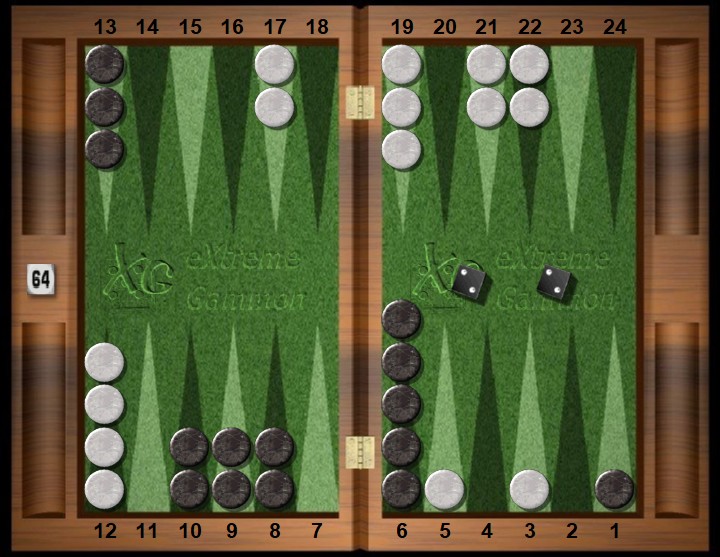 ---
Problem 5: Unlimited game
Pip counts: Black 148, White 142
XGID=---b-BC-D--AcD---c-db---aA:0:0:1:44:0:0:0:0:10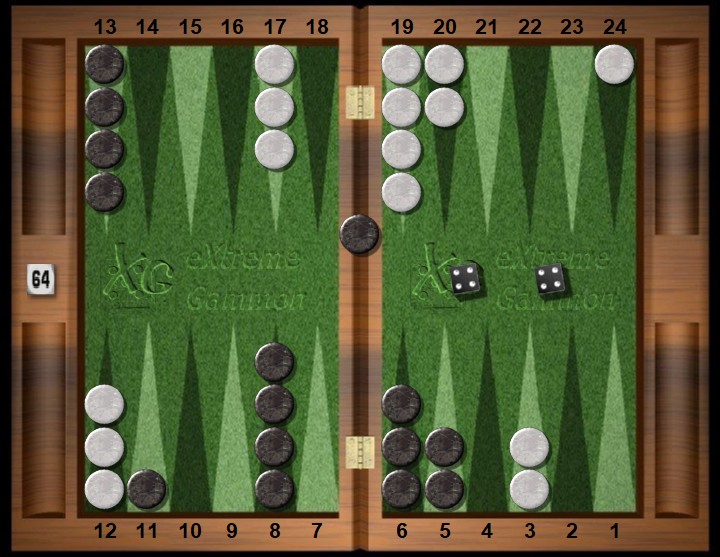 ---
Problem 6: 5 point match, Black 1, White 0
Pip counts: Black 102, White 133
XGID=-aABBCBA--A-cB-aAc-cbb----:1:-1:1:32:1:0:0:5:10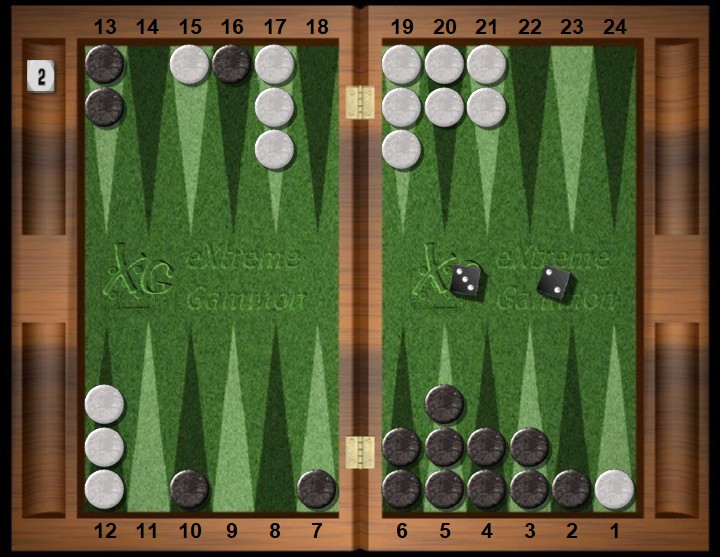 ---
Problem 7: Unlimited game
Pip counts: Black 129, White 145
XGID=-aBBBbBB----b-BA-b-ccBb---:1:-1:1:64:0:0:0:0:10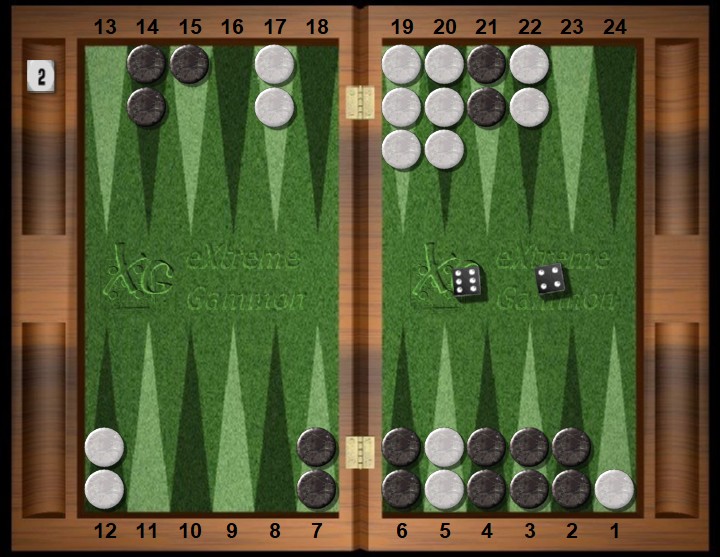 ---
Problem 8: Unlimited game
Pip counts: Black 135, White 140
XGID=-A-a-BE-B--adBB--abbbb--A-:1:1:1:65:0:0:0:0:10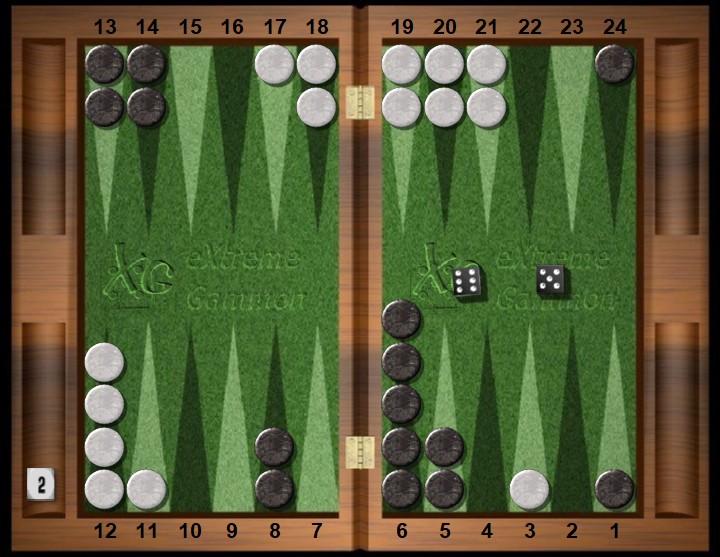 ---
Problem 9: Unlimited game
Pip counts: Black 139, White 153
XGID=-b--CBD-B--Ac--b-b-cbB-aA-:0:0:1:21:0:0:0:0:10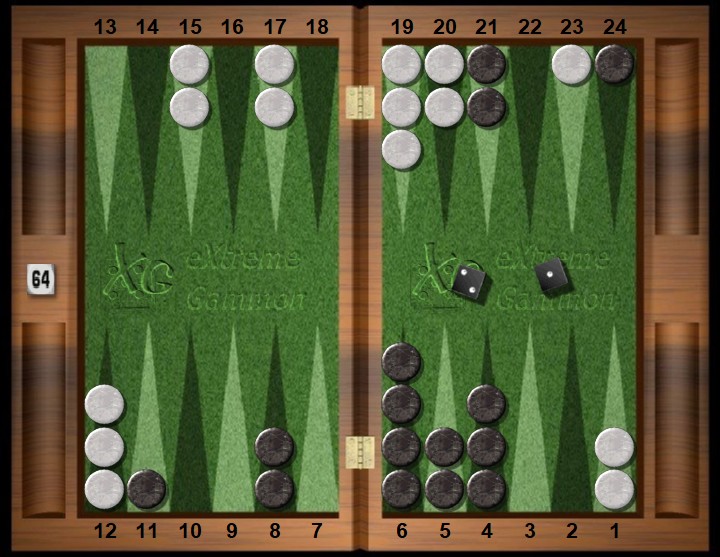 ---
Problem 10: Unlimited game
Pip counts: Black 166, White 138
XGID=-----bDaD--BAA-Abc-e-b--B-:1:1:1:11:0:0:0:0:10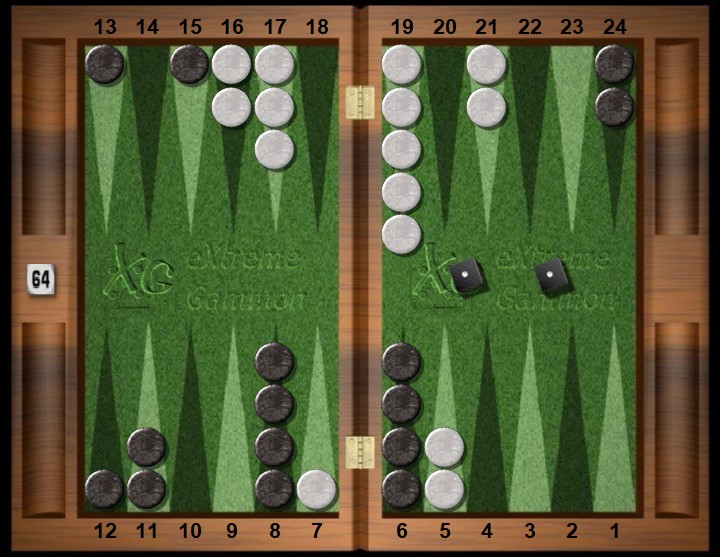 ---